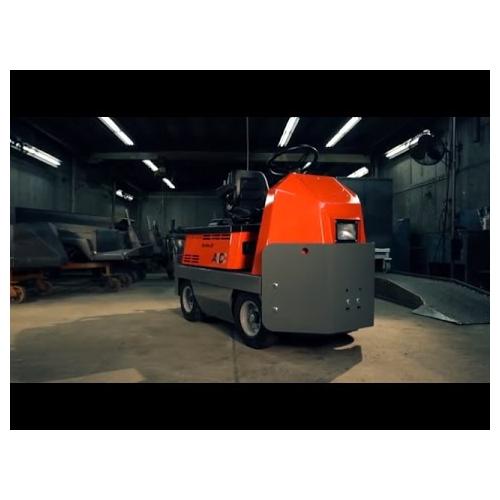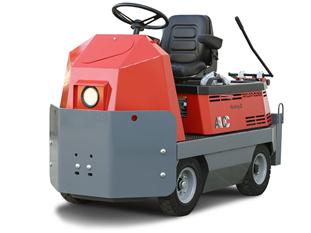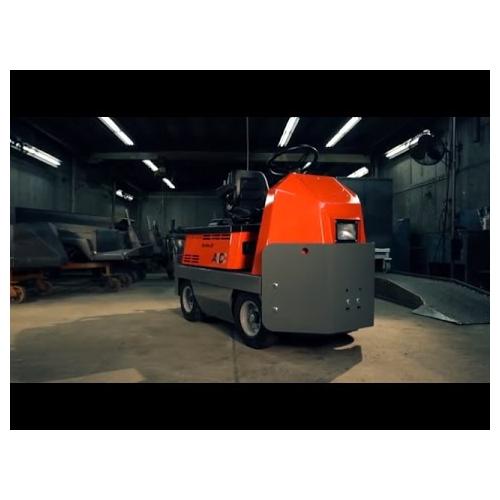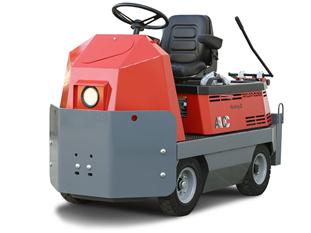 Description
The new generation C4-26 AC builds on the reliable history of the original Huskey. The Huskey II AC combines high power towing in a compact maneuverable tow tractor, while maintaining operator comfort and safety.
Model
C-426 AC
Type
Electric
Speed
10 mph (16.1 km/h)
Range
30 Miles (48 km)
Load Capacity
N/A
Tow Capacity
DBP: 600 -3000 lbs. Towing Capacity: 30,000 lbs 13,610 kg
People
1
Description
The HuskeyTM II AC comes equipped with many standard features for operator comfort such as full 4-wheel suspension, remote lever to release the hitch, suspension seat, cushion grip steering wheel, and cup holder. Additional standard features such as high visibility driving position, lighting (headlight with dual brake, tail, and reverse lights), automatic parking brake, emergency stop switch, multifunction dash display, and full perimeter steel plate protection are provided for the safety of the driver and others. Options allow configurations to meet various applications.
Options
– Left Side Battery Extract Frame
– Cab
– Hitches
– Governed Maximum Speed
– Extra Wide Traction Tires
– Factory Customization maintains OSHA compliance
Performance
Speed
10 mph (16.1 km/h)
Range
30 Miles (48 km)
Tow Capacity
DBP: 600 -3000 lbs. Towing Capacity: 30,000 lbs 13,610 kg
Passengers
1
Dimensions
Weight
2,700 lbs (1,225 kg) Less charger and batteries
Length
80.19″ (203.68cm)
Width
39″ (99.07cm)
Height
Less Cab: 54″ (137.16cm) With Cab: 82.5″ (209.6cm)
Hitch Height
8.5″ (21.58cm)
Outside Turn Radius
74.5″ (189cm)
Wheel Base
43″ (109.22cm)
Deck
Width: N/A Length: N/A Height: N/A
Chassis
Interior