Material Handling Equipment for Every Need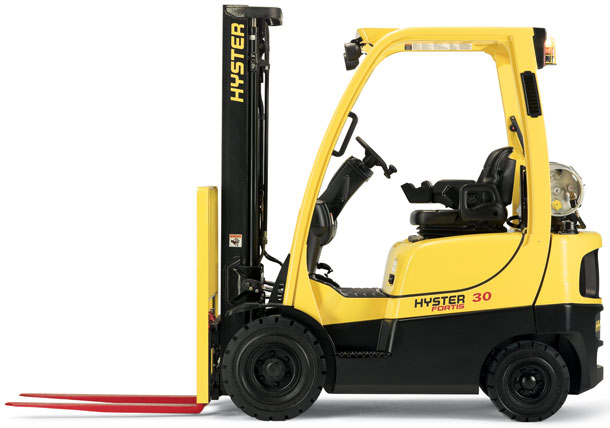 At LiftOne, our expertise in material handling makes us a premier partner for capital equipment and warehousing solutions throughout the Southeast. From forklifts and mobile elevated work platforms to trailer spotters, rail car movers and industrial vehicles — we are your premier partner for material handling equipment.
Shop for trusted names like Hyster, Yale, Utilev, Ottawa, Genie, JLG and more. Browse our top forklifts, aerial work platforms, industrial vehicles, and other material handling equipment.
New Material Handling Equipment
As one of the largest material handling equipment dealers in the Southeast, LiftOne is the region's best source for a broad assortment of forklifts, trailer spotters, railcar movers, mobile elevated work platforms, industrial vehicles and more. We feature brand-new products from some of the top manufacturers in the industry — reputable brands like Hyster, Yale, Genie, JLG and Ottawa. As a trusted partner in your company's success, you can count on our expertise to sell outcomes and solutions rather than "just" equipment.
Our New Material Handling Equipment Lineup
Our dealer network in North and South Carolina, Georgia, Alabama and Tennessee offers the following types of new equipment:
What Are the Benefits of Purchasing New Material Handling Equipment?
Buying brand-new material handling equipment offers numerous advantages for your company:
Access to advanced technologies, like motive power and remote data monitoring, that enable your team to work smarter instead of harder
State-of-the-art safety features that protect your workers and minimize the risk of workplace accidents and injuries
Fewer concerns about unexpected mechanical failures and costly repairs
Many new products come with comprehensive warranty coverage for your protection and peace of mind
Advanced control and ergonomically-friendly features to keep operators comfortable and make the equipment easier to operate
Why Purchase Forklifts and Other Equipment From LiftOne?
LiftOne is a full-service dealer that will serve as a steward of your new material handling equipment and your operations. We offer extensive product support, including parts, maintenance and repairs, as well as over 400 trained technicians, to keep your models in peak operating condition.
We also provide training to ensure your operators can use the equipment productively and safely. Use our LiftOne Now tool — our digital connection to your fleet — to enhance your fleet management capabilities and simplify the requesting service process.
Looking for a cost-effective alternative? We also offer a variety of used material handling equipment, including used forklifts, trailer spotters and more, allowing you to cut costs without cutting corners on quality. As a trusted partner in your success, we're here to maximize your customer experience.
Browse Our Selection of New Material Handling Equipment
Start your material handling equipment search right now by viewing our current inventory online. Feel free to stop by a LiftOne location near you for a closer look and meet our knowledgeable sales team. For more product and pricing information, give us a call at 855.543.8663 or contact us online.
The Best Equipment from the Best Brands
No matter what your material handling needs are, LiftOne has the solutions for you. With a full selection of Hyster and Yale forklifts, Genie and JLG aerial lifts, Motrec  and Taylor Dunn industrial vehicles, and more, we have what you're looking for. Whether your warehouse or cargo yard needs a dependable internal combustion lift truck, or an Ottawa terminal tractor, our trained experts will work with you to find your perfect fit.
Full-Service Solutions
LiftOne's product offerings don't stop with new equipment. We also stock a large inventory of used equipment, including late model Hyster and Yale forklifts, so whatever your budget, we have machinery that fits you. Plus, with our industrial truck and forklift rental program, your shifting needs are no longer an obstacle to getting the right equipment today. Our parts and service department goes through an average of 50 hours of training a year to make sure your equipment will be reliable for years to come.
Have Questions on Equipment?
Let us help you! Contact us today.