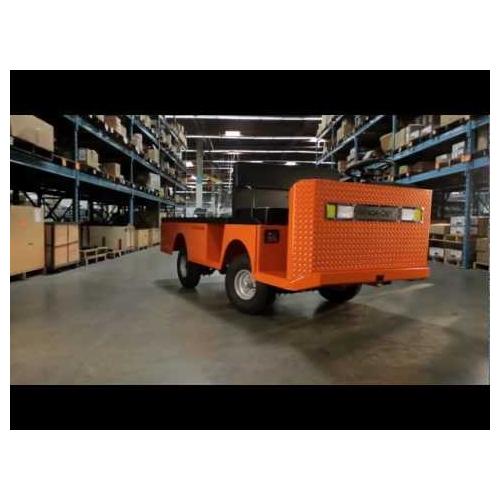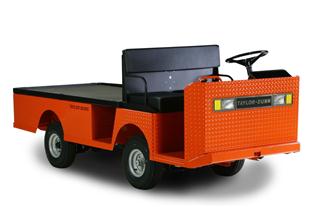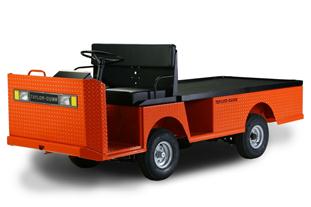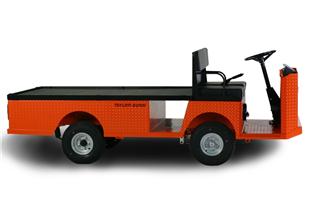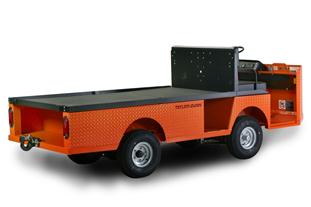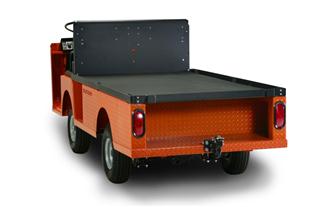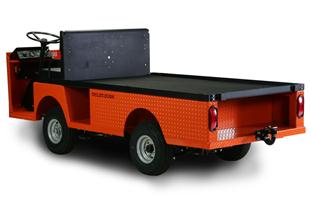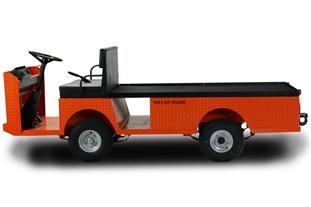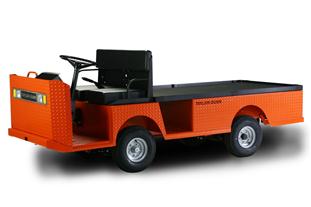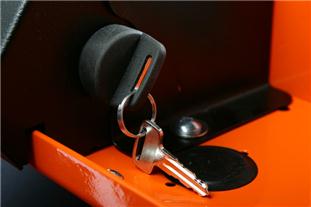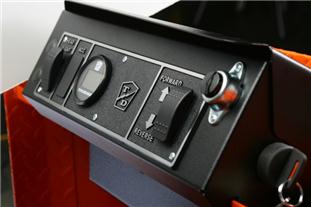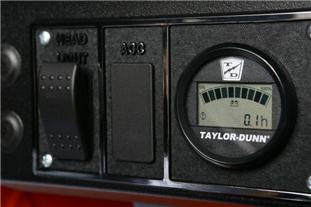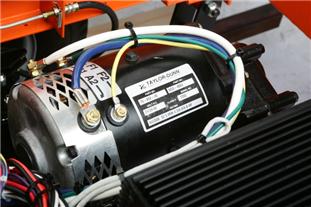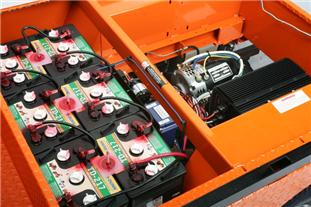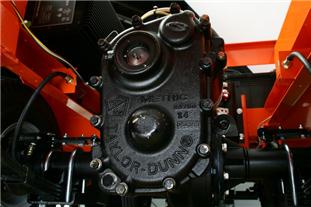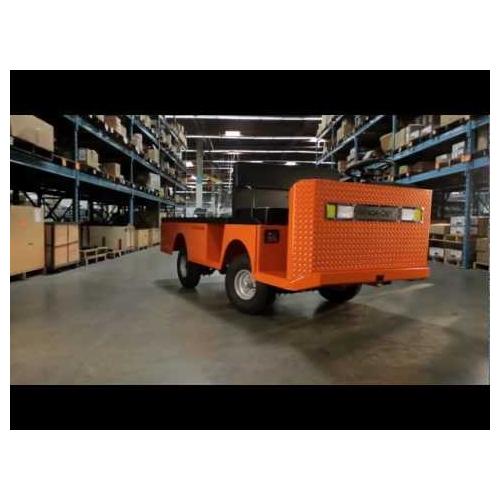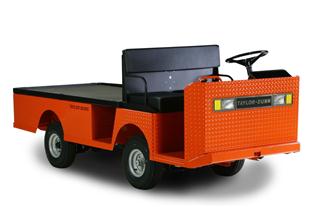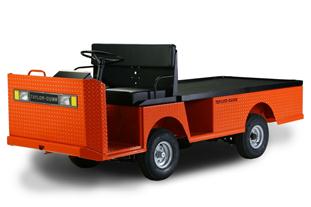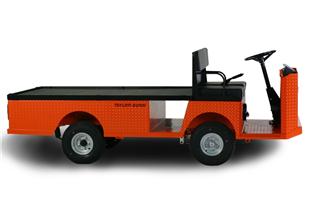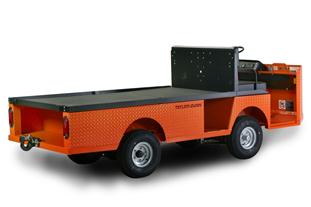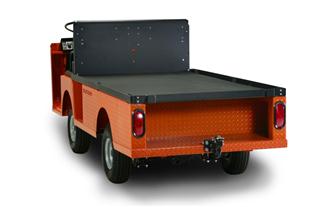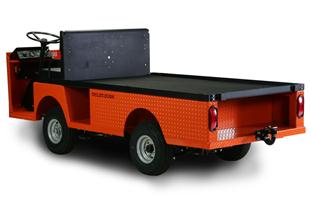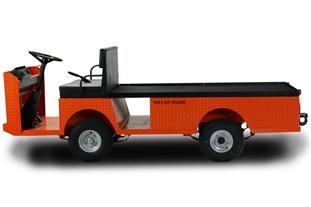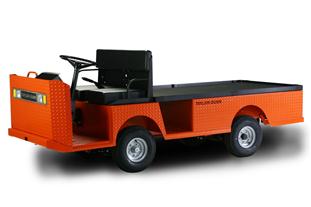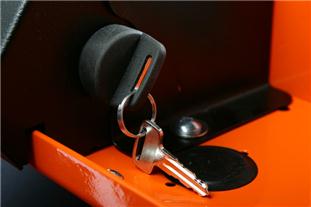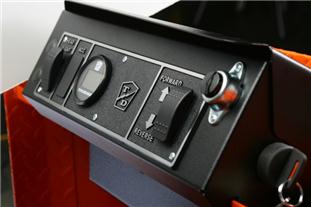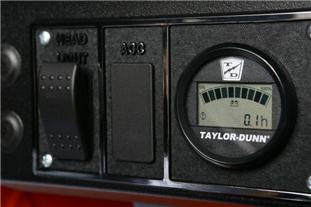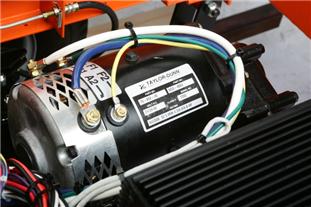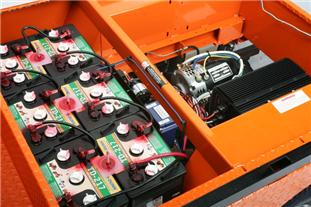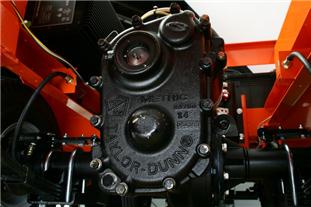 Description
The B-210 is designed to provide a cost effective solution for your utility applications. Vehicle performance meets or exceeds any comparable gasoline powered vehicles while providing lower maintenance and operating costs.
Model
B-210 GT
Type
Electric
Speed
11 mph (17.7 km/h)
Range
24 miles (38 km)
Load Capacity
2,400 lbs. (1,088.6 kg.)
Tow Capacity
8,400 lbs. (3818 kg)
People
2
Description
With growing concerns related to noise and air pollution, the B-210 provides an ideal solution without compromising performance. Its unique design features allow the vehicle to be reconfigured to personnel carrier, burden carrier or tow vehicle in the field to meet your changing needs. The B-210 is equipped with a 36 volt GT electric drive system that utilizes an automotive differential that provides years of reliable service.  Equipped standard with on-board automatic charger, battery discharge indicator, dual headlights, taillights, and hydraulic brakes, makes the B-210 the best value in its class of vehicles. The B-210 with steel cab and doors, stake sides, cargo box, tool box, 4- or 6-passenger designs can be configured to meet your specific needs.
Options
Charger
– Portable 25 amp charger
– Portable 40 amp charger 110v/220v
– Built-in 110v/220v 50 Hz
Accessories
– Strobe light, amber – on pole, or top of cab
– Reverse buzzer
– Directional signals
– Hour meter
– Seat interlock switch
Cab
– Steel cab with safety glass window
– Metal doors with sliding safety glass window
– Windshield wiper for cab
– Mirrors: left, right and rear
Deck
– Stake sides, removable end gate, 14" high
– Steel sides and end gates, fold down
– Diamond plate deck
– Steel panel cargo box
Battery Compartment
– 244 amp-hour batteries
Hitches
– Hitch automatic coupling, trailer
– Hitch pintle trailer
– Hitch 1-7/8" ball and bracket
Brakes
– Front wheel hydraulic
Top Frames
– Fiberglass or surrey top cover with tubular frame
Frame
– Fixed seating 4-6 passengers
Color
– Special paint color
– Undercoating
Performance
Speed
11 mph (17.7 km/h)
Range
24 miles (38 km)
Load Capacity
2,400 lbs. (1,088.6 kg.)
Tow Capacity
8,400 lbs. (3818 kg)
Passengers
2
Dimensions
Weight
1,405 lbs. (636 kg.)
Length
120.75″ (306cm)
Width
45″ (114.3cm)
Height
Less Cab: 48″ (122.0cm) With Cab: 74″ (188.0cm)
Hitch Height
11″ (27.9cm)
Outside Turn Radius
125″ (312.0cm)
Wheel Base
54.5″ (138.4cm)
Deck
Width: 43″ (109.22cm) Length: 75″ (190.5cm) Height: 26.12″ (66.3cm)
Chassis
Interior