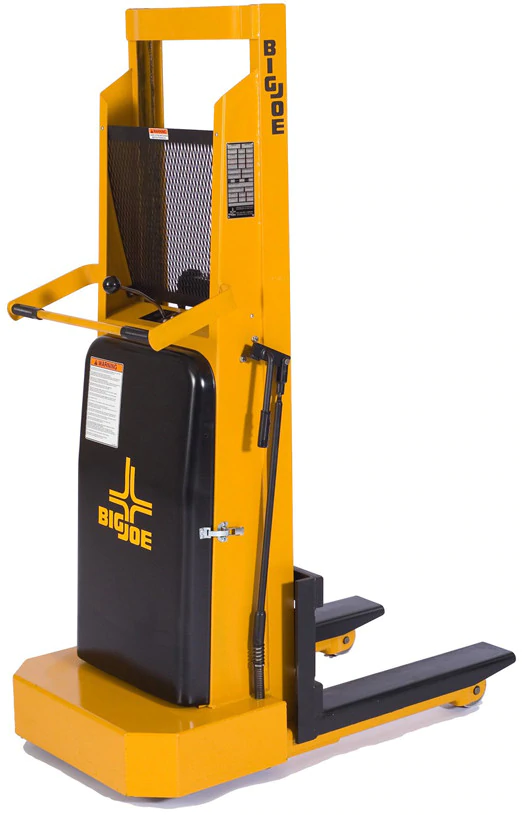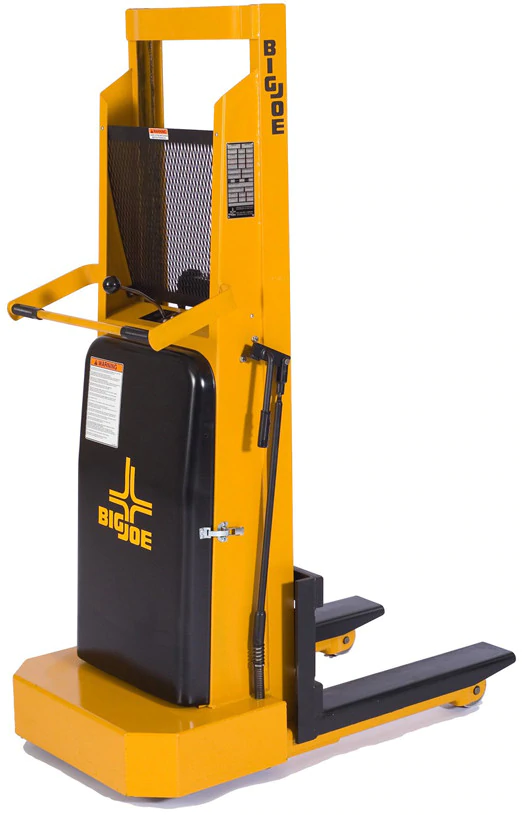 The original in-between handling vehicle, our IBH manual straddle stacker continues to be one of our most popular models. The simple design and functionality of the IBH make it a great choice for work positioning, transport and storage duties where a powered lift is all you need.
Available in a wide variety of configurations and with optional add-on accessories the IBH can be specifically tailored to meet the needs of your application. When matched correctly to meet the mission the IBH can provide a huge amount of utility for little cost.
If you're looking for a basic rugged vehicle that can accomplish a variety of tasks choose one of our Big Joe IBH manual straddle stackers. Our littlest truck may be our biggest value.
• 1,000 to 2,500lb. Capacity depending on vehicle configuration
• 12volt electrical power with built-in battery pack and charger
• Premium steel frame construction protects components and reduces maintenance
• Premium steel mast construction provides extended service life and load stability
• Compact vehicle design provides exceptional maneuverability in tight areas
• Shaft type forks provide for easy adjustment
• Chrome plated lift cylinder with pressure compensation lowering valves
• A wide variety of vehicle options to meet your specific application needs
• Optional add on attachments designed for a variety of special industry applications
Vehicle Type: Manual straddle stacker
Capacity: 1,000lbs – 2,500lbs
Power: 12 volt electric with battery pack and charger
Max Lift Height: 57″ – 144″
Turning Radius: 46″ – 54.25″