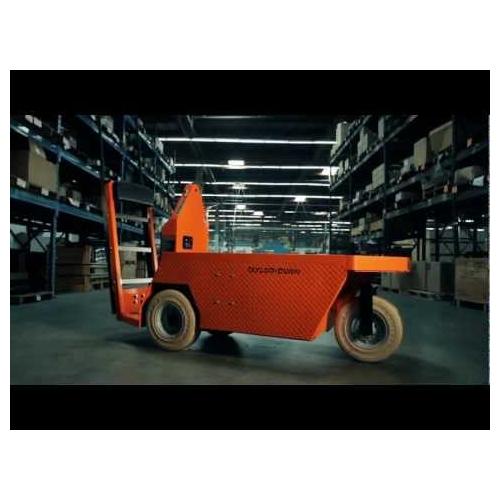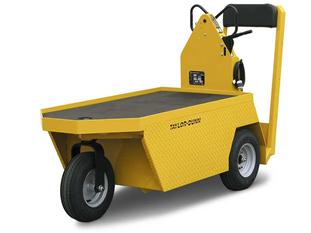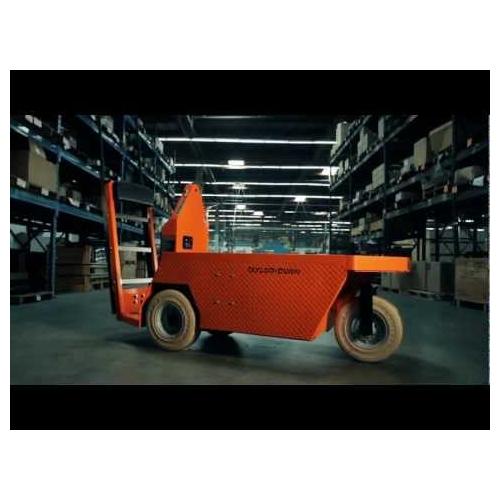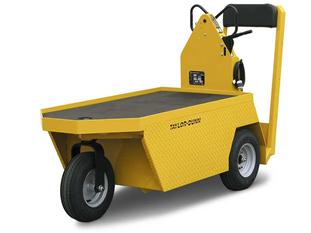 Description
Taylor Dunn's SC-100 24V is a cost-effective solution to improve efficiency in any warehousing application. This unique narrow aisle, highly maneuverable vehicle provides an ergonomic advantage to the operator by bringing him closer to the material to be picked.
Model
SC-100 24V
Type
Electric
Speed
8 mph (12.9 km/h)
Range
20 miles (32 km)
Load Capacity
1,000 lbs. (450 Kg.)
Tow Capacity
5,000 lbs. (2,273 kg)
People
1
Description
The SC-100 24V is designed with an all steel unitized body with automotive differential and 24 volt GT drive system, providing years of service in rugged applications. Equipped with 4, 5 or 6 step ladder, the SC-100 36V allows the operator to pick materials from higher stock locations. Options like multilevel shelving, clipboard, automotive steering wheel or extended deck overlay provide maximum functionality for your operation. The SC-100 24V configured with roll out or lift out battery box can provide 24 hours of service in any warehousing application.
Options
Charger

– Portable 25 amp charger or 40 amp charger

– Built in 110V/220V 50 hz
Accessories

– Strobe light amber – on pole

– Headlight

– Round steering wheel

– Hour meter

– Knee pad, comfort kit

– 4, 5 or 6 step ladder
Tires

– 4.00×8 soft solid tires on split rims

– 16 1/4 solid extra cushion tires

– Dual front fork
Deck

– Wider bed

– Clipboard holder

– Second level deck
Battery

– Lift out battery box

– Roll out battery box

– 244 amp hr battery
Hitches

– Hitch automatic coupling trailer

– Hitch pintle trailer

– Hitch 1 7/8″ or 2″ ball & bracket
Performance
Speed
8 mph (12.9 km/h)
Range
20 miles (32 km)
Load Capacity
1,000 lbs. (450 Kg.)
Tow Capacity
5,000 lbs. (2,273 kg)
Passengers
1
Dimensions
Weight
970 lbs (440 kg.)
Length
85.75″ (217.7cm)
Width
29.5″ (75.2cm)
Height
Less Cab: 48.25″ (122.8cm) With Cab: N/A
Hitch Height
12″ (30.5cm)
Outside Turn Radius
67″ (170.0cm)
Wheel Base
47.25″ (119.9cm)
Deck
Width: 29.5″ (75.2cm) Length: 58.5″ (148.9cm) Height: 25″ (63.5cm)
Chassis
Interior