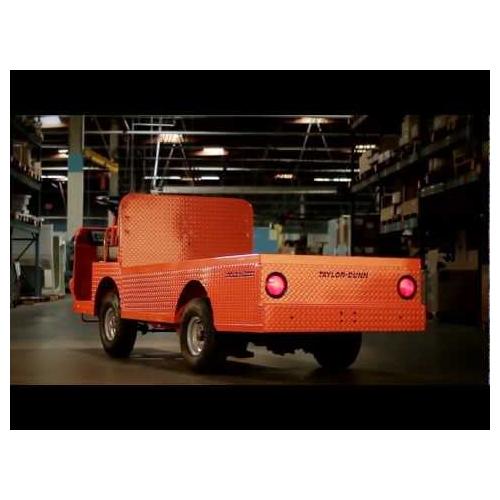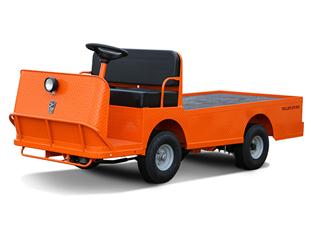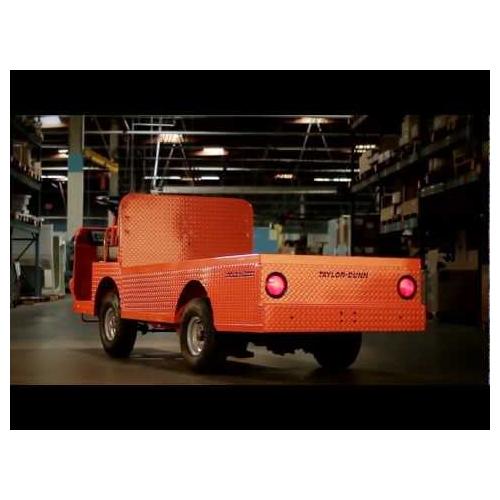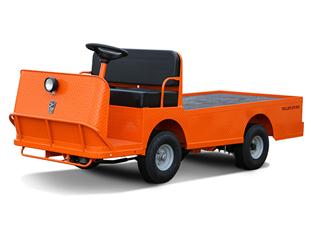 Description
The B-248 series product line of electric personnel and burden carriers offers the ultimate versatility in load capacity, vehicle configuration and vehicle performance.
Model
B-248 48V GT
Type
Electric
Speed
16 mph (25.7 km/h)
Range
24 miles (38 km)
Load Capacity
3,000 lbs. (1,360 kg)
Tow Capacity
12,500 lbs. (5,682 kg)
People
2
Description
The B-248's unique modular vehicle design allows the B-248 to be configured to provide precise solutions to your needs. The B-248 series, equipped with GT electric drive train, provides years of reliability with low operating costs. The B-248 can be configured to carry up to 4,000 pounds of load, pull 17,500 pounds, or carry up to 10 people. Equipped with an automotive differential matched to a 48 volt drive train, the B-248 is one of the best values for your utility applications.
Options
Charger
– Portable 25 amp charger or 40 amp charger
Accessories
– Strobe light, amber – on pole, or top of cab
– Dual headlights, directional signals
– Hour meter, automatic park brake
Deck
– 1,000 lb. capacity, electric hydraulic dump body
– Stake sides, removable end gate, 14″ high
– 96 inch bed length (extended wheel base)
– Welding tank cutouts
– Steel sides and end gates, fold down
– Steel panel cargo box
Battery Compartment
– 244 amp-hour batteries
– Lift out/roll out battery box
Hitches
– Automatic coupling, trailer
– Pintle trailer
– Ball hitch and bracket
Cab
– Steel cab with doors
– Fiberglass cab
Top Covers
– Fiberglass or surrey top cover with tubular frame
Frame
– Foldaway seat for 2 additional passengers
– Permanent seating 4-6 passengers
– Smooth skin
Color
– Green, White, Yellow, or special paint color
– Undercoating
Brakes
– Front hydraulic disc brakes
Performance
Speed
16 mph (25.7 km/h)
Range
24 miles (38 km)
Load Capacity
3,000 lbs. (1,360 kg)
Tow Capacity
12,500 lbs. (5,682 kg)
Passengers
2
Dimensions
Weight
1,550 lbs (702 kg.)
Length
121″ (307.3cm)
Width
45″ (114.2cm)
Height
Less Cab: 45″ (114.2cm) With Cab: 69″ (172.2cm)
Hitch Height
12.5″ (31.8cm)
Outside Turn Radius
138″ (350.4cm)
Wheel Base
55″ (139.8cm)
Deck
Width: 41.25″ Length: 75.25″ Height: 25″ (63.5cm)
Chassis
Interior