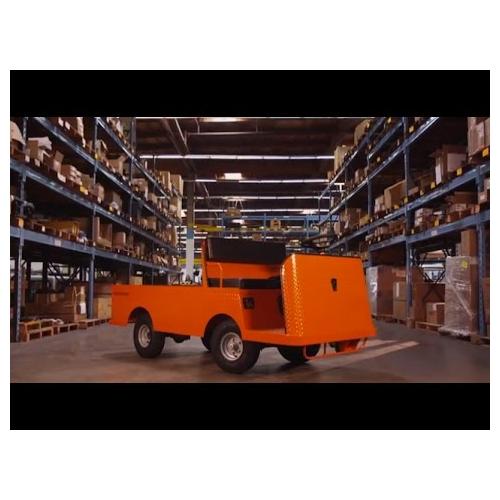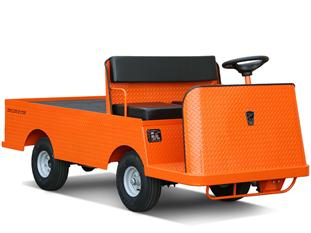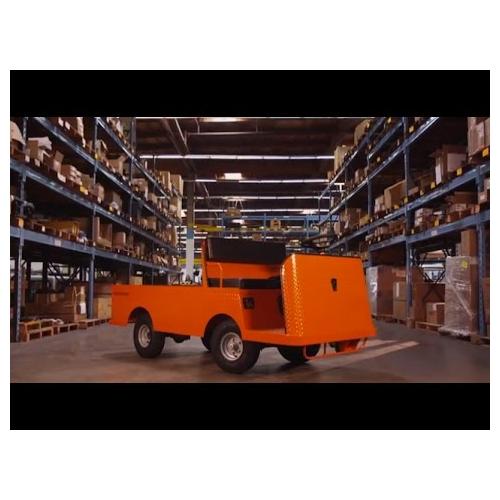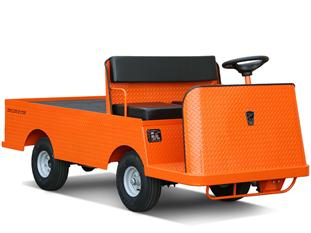 Description
With a load capacity 1,600 lb, the B-150 is one of the most cost effective solutions to your material handling needs.
Model
B-150
Type
Electric
Speed
12 mph (19.3 km/h)
Range
20 miles (32 km)
Load Capacity
1,600 lbs. (725 kg)
Tow Capacity
7,500 lbs. (3,409 kg)
People
2
Description
Equipped with a 36-volt electric drive train, this vehicle is designed with one of the shortest turning radii in its class. Designed and manufactured with an all-steel unitized body, the B-150 provides years of reliable operation in rugged applications. The B-150's modular electrical system allows for ease of maintenance, thereby reducing your operating and maintenance costs. This vehicle can also be equipped with a ladder rack, tool boxes, tool cabinets, and a workbench, making it an excellent choice for any maintenance application.
Options
Charger

– Portable 25 amp charger or 40 amp charger

– Built in 110V/220V 50 Hz.
Accessories

– Strobe light, Amber – on pole, or top of cab

– Headlights, directional signals

– Reverse alarm, hour meter

– Seat belts
Deck

– Stake sides, removable end gate, 14″ high
– welding tank cutouts
– Steel sides and end gates, fold down
– Steel panel cargo box
Battery Compartment
– 244 amp-hour batteries
– Lift out
Hitches
– Automatic coupling, trailer
– Pintle, trailer
– 1-7/8 ball and bracket
Brakes
– Front & rear wheel hydraulic
– Fiberglass cab & vinyl doors
– Mirrors – left, right and rear
– Windshield wiper
Top Frames
– Fiberglass or surrey top cover with tubular frame
Frame
– Smooth skin
Color
– White, or special paint color
– Undercoating
Performance
Speed
12 mph (19.3 km/h)
Range
20 miles (32 km)
Load Capacity
1,600 lbs. (725 kg)
Tow Capacity
7,500 lbs. (3,409 kg)
Passengers
2
Dimensions
Weight
1,214 lbs. (550 kg)
Length
107.95″ (274.2cm)
Width
44.29″ (112.5cm)
Height
Less Cab: 47.5″ (120.7cm) With Cab: 71″ (180.3cm)
Hitch Height
10.37″ (26.34cm)
Outside Turn Radius
110″ (279.4cm)
Wheel Base
50.5″ (128.3cm)
Deck
Width: 44″ (111.76cm) Length: 63″ (160.02cm) Height: 28″ (71.1cm)
Chassis
Interior