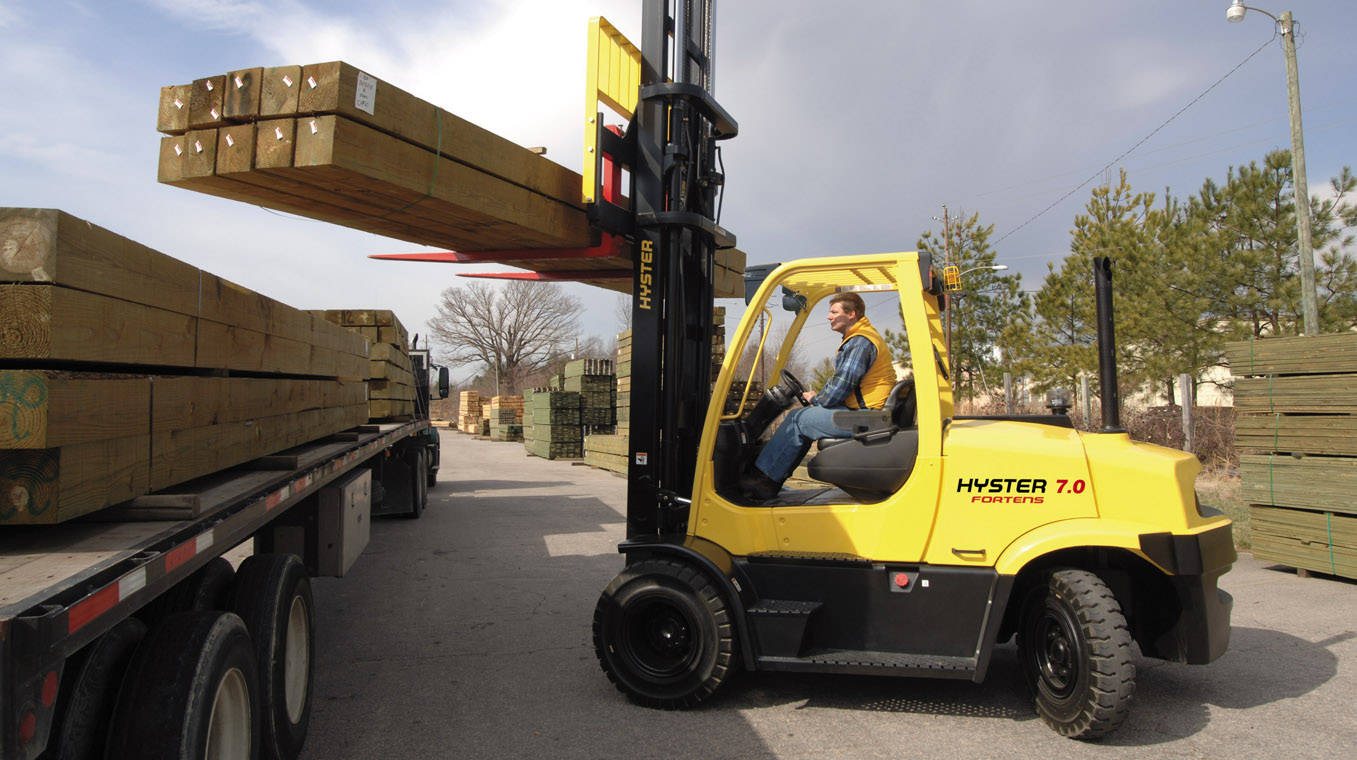 Summer is officially on its way, and while you may love the warmer weather, unfortunately forklifts do not. The humid summer heat can cause problems for forklifts, and when left unchecked, these problems can result in high repair bills and significant downtime. Knowing how to protect your forklift from harsh environments may seem like a difficult task, but with certified professional advice from LiftOne, it doesn't have to be!
Jump to Sections:
A few simple lift truck maintenance checkups can significantly extend the life of your forklift as temperatures soar, and best of all, they don't require much time or out-of-pocket expense. Check out this summer care and maintenance plan for forklifts battling the summer heat!
1. Check engine coolant and make sure the levels are correct.
Overheating is a major problem during the summer, and a healthy radiator is your first line of defense. If you find that your coolant level is low, you may have a leak. Checking coolant levels is more critical in the summer time than any other time of year due to warmer weather. Be sure to thoroughly inspect your hoses for holes, cracks, or loose connections before refilling the tank and making sure you are using the right coolant for your specific forklift model. During this check, it's also a good idea to make sure the radiator screen is free of debris.
2. Do a basic inspection of wiring and cables.
Winter months can cause wiring to become brittle and stiff. By the time summer rolls around, the change in temperatures can result in damaged and corroded wires that could halt the operation of your forklift. Check to make sure that all of your wires are whole and not brittle.
3. Make sure fans and belts look healthy.
Fans and belts are the next line of defense to help keep your Hyster forklift from overheating. Just like any other part, fans are susceptible to wear and tear and can crack due to age or temperature changes. Engine fans help lower your engine's surface heat, while belts keep coolant moving and add extra airflow over your forklift's engine. Check for cracks and damage to your fans and belts, and replace them if necessary.
4. Check the battery for corrosion and appropriate fluid levels.
Extreme heat causes the evaporation of battery fluids, which can shorten its life. Make sure you have the correct water levels in your forklift battery cells. If you find that levels are low, be sure to refill with water that is the right pH.
LiftOne's certified technicians understand your forklift and can help keep it running smoothly during your busy summer months. Whether it's sweltering hot or freezing cold outside, we understand exactly what your forklift needs to operate properly, to minimize downtime all year long.
Knowing how to prepare your forklift for summer weather is important for keeping your equipment in good condition. With these care and maintenance tips for forklifts, you'll be able to have reliable and dependable equipment year-round!
For more information on how LiftOne can help keep your fleet running great this summer or to schedule a maintenance appointment, contact one of our knowledgeable forklift service specialists today.