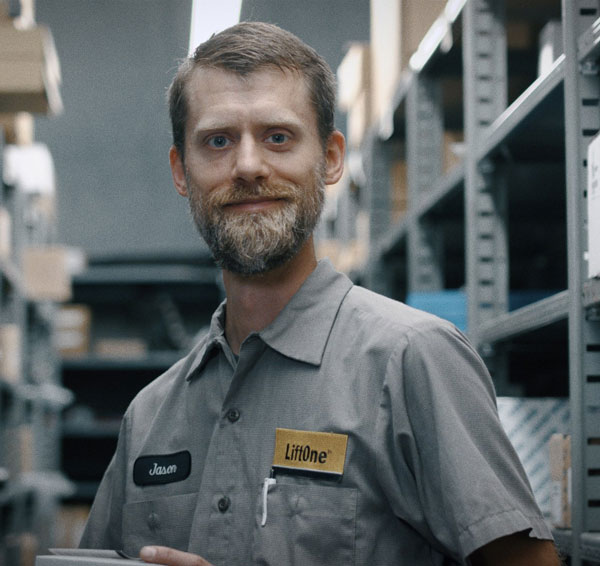 Material Handling Replacement Parts
Sooner or later, the parts and components in your material handling equipment will wear out or break. It's essential to upgrade malfunctioning parts quickly to keep your projects on schedule and minimize downtime. From a maintenance perspective, timely parts replacement can help prevent mechanical breakdowns — and the expensive repair bills that accompany them — and extend your equipment's lifespan.
Do you use forklifts, mobile elevated work platforms, railcar movers or other material handling equipment in your business in North or South Carolina, Tennessee, Georgia or Alabama? LiftOne is your one-stop headquarters for high-quality, genuine replacement parts at competitive prices. With our extensive inventory, you'll spend less time searching for the right parts for your equipment and more time on productive activities.
Forklift Replacement Parts Near You
LiftOne features parts for forklifts, aerial lifts and other types of material handling equipment from more than 100 leading manufacturers, including:
We feature genuine, aftermarket products that provide the ideal fit for your equipment. You'll find what you need to keep your machines on the job — everything from tires and engine components to filters, load backrests, overhead guards, hydraulic lift cylinders, safety accessories and more.
Fast, Easy, Accessible Parts
We know that you need parts in a hurry, especially after an unexpected breakdown. With 19 locations across Alabama, Tennessee, Georgia and North and South Carolina, we strive to keep all of them fully stocked so we can fill your parts orders quickly. You can also take advantage of the UNISOURCE™ Parts Program, which gives you 24/7 access to genuine, Hyster and Yale forklift parts and more than 6 million parts and accessories encompassing over 3,800 models.
Our broad selection eliminates many common issues, such as replacement parts that aren't interchangeable between models, difficulty finding obsolete parts for older equipment and frequent out-of-stocks. Regardless of the product you're looking for, we'll likely have it ready for immediate order.
Expert Parts Selection and Installation Assistance Is Available
If you're not sure which part is the right match for your material handling equipment or you're having trouble finding a specific product, we can help. LiftOne has been providing reliable solutions to companies throughout the Southeast since 1926. Our knowledgeable, experienced parts specialists will be happy to answer your questions and help you make informed recommendations. If you need help installing your parts, our factory-trained service technicians can handle the job for you.
Our Parts Come With Warranty Coverage
Whether you purchase lift truck parts or anything else from our vast inventory, you can do so with total confidence and peace of mind. We support our products with one of the best, most comprehensive warranties in the industry. You can be sure your part will last a long time and meet your performance and quality expectations.
Contact-Us-to-Learn-More-About-Material-Handling-Replacement-Parts
The next time you need to upgrade the parts in your material handling equipment, contact the pros at LiftOne. Give us a call at 855.543.8663, fill out and submit our service request form, or find your nearest dealer located at one of our 19 locations across Alabama, Tennessee, Georgia, North Carolina and South Carolina.