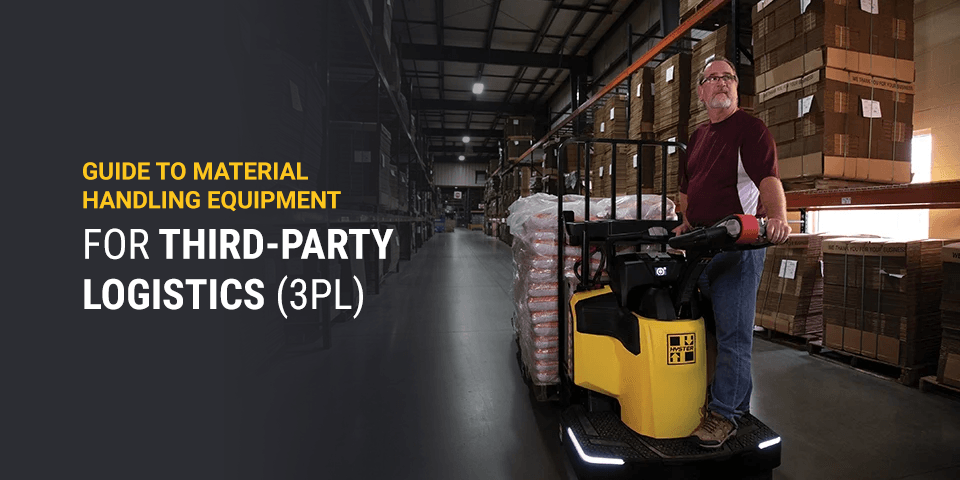 As a third-party logistics facility, you need equipment that will keep up with your changing demands. The right 3PL equipment solutions help you save money, boost efficiency and overcome labor challenges so you can meet customer needs. Our material handling equipment for 3PL providers will enable your operators to perform at their best.
Third-Party Logistics Warehouse Solutions
Our equipment will help you meet your goals, allowing for maximum profits and better overall operator performance. We carry high-quality 3PL material handling equipment from leading manufacturers Hyster and Yale. Our inventory includes:
Three-Wheel Electric Trucks
Our three-wheel electric trucks will safely take operators into tight spaces and are ideal for busy warehouses because of their small size. A three-wheel electric forklift also requires less maintenance than some other types. Many of these forklifts feature comfortable, ergonomic operator compartments.
Robotic Lift Trucks
Use a robotic lift truck at your facility to automate specific repetitive tasks, helping you save on total operating costs. These trucks have self-location and navigational features to be programmed to perform a specific job, allowing your team to be moved into more rewarding positions. Many of our robotic lift trucks will allow manual control by an operator when necessary.
Reach Trucks
Reach trucks help you maximize productivity at your warehouse. They have high power and lift speeds to allow your operators to complete work quickly and safely. These lift trucks need little maintenance, with quick fault identification and a longer time between services.
Four-Wheel Ice Pneumatic Tire Trucks
Our four-wheel ice pneumatic tire trucks help you keep working in difficult conditions. They have industrial-strength electrical components designed to take you and your team further. These lifts are comfortable for operators and have several features designed to prolong their components' life span.
VNA Trucks
Handle large-capacity pallets with a VNA truck. The lifts in our VNA truck inventory will keep operators safe while working thanks to their carefully engineered visibility and control features. A VNA truck will allow your team to work quickly and safely in high and narrow aisles at your warehouse.
Electric Pallet Trucks
Electric pallet trucks are versatile, durable and require little maintenance. These lifts have several beneficial features to help operators work while enhancing safety. With their ergonomic design, they are easy to control and offer exceptional efficiency during operation.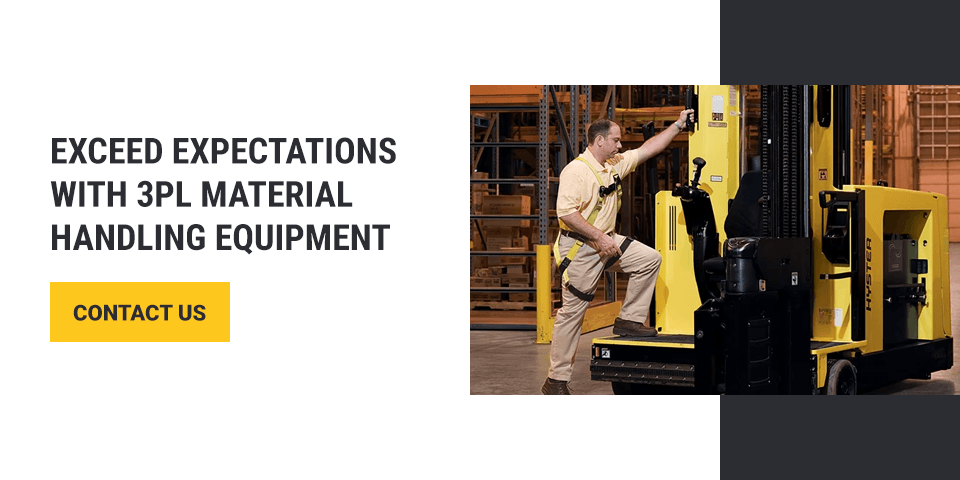 Exceed Expectations With 3PL Material Handling Solutions
LiftOne's total warehouse solutions will help you increase productivity and safety while meeting and overcoming the challenges associated with your industry. Browse our inventory or contact us to speak with an industry expert.