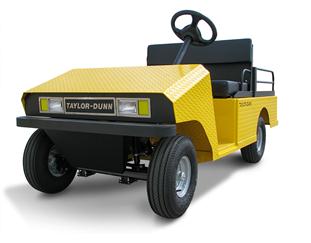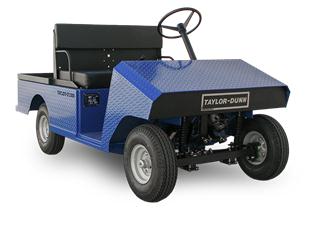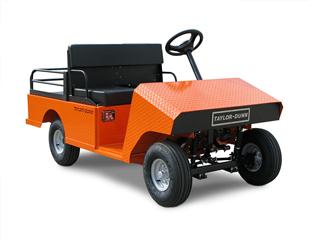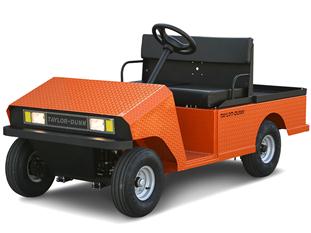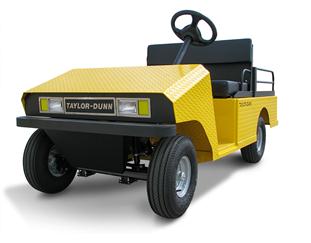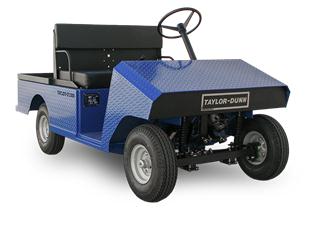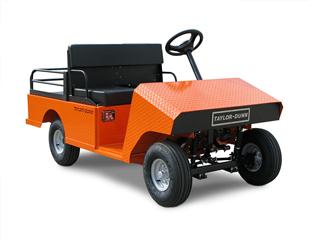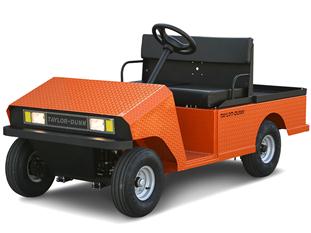 Description
The R-380 Roadmaster is designed to provide the ultimate versatilty in today's work environment.  This vehicle utilizes 16 gauge steel uni-body design that ensures years of service in rugged applications.
Model
R-380 36V
Type
Electric
Speed
13 mph (20.9 km/h)
Range
26 miles (42 km)
Load Capacity
1,150 lbs. (522 KG)
Tow Capacity
5,000 lbs. (2,273 kg)
People
4
Description
The R-380 36V is equipped with a 36 volt drive train that provides speeds up to 12 mph. Equipped standard with automatic charger, solid state speed controller, safety seat switch and 6 hp DC motor, the R-380 36V is the best value in its class of vehicles. Configured with fold down 4 passenger seating, the R-380 can be used as a personnel or burden carrier during daily operations. Equipped with factory-installed steel cabin and doors, this vehicle ideal for both indoor and outdoor applications.
Options
Charger
– Portable 25 amp charger or 40 amp charger
– Built in 110V/220V 50 Hz.
– Charger interlock
Accessories
– Strobe light, amber – on pole, or top of cab
– Dual headlights, taillights, directional signals
– Reverse buzzer, hour meter
– Front bumper
Deck
– 9 inch high pipe rails, removable end gate
– Cargo box 9 inch high, bolt-on with drop tailgate
– Rear flip up seat, 4 passenger with side hand rails
– Steel panel box 43″w x 31″l x 45″h with double locking doors in rear, with safety glass windows
– Rear tool box with lockable doors
Battery Compartment
– 250 a.h. batteries
Tires
– 18×8.50×8 Terra tires, pneumatic
– 5.00×8 soft solid
Brakes
– Front & rear wheel hydraulic
Cab
– Steel cab, doors & safety glass windows
– Windshield, rigid plexiglass, clear
– Mirrors – left, right and rear
Top Frames
– Fiberglass or surrey top cover with tubular frame
– Extended cab, steel top
Drive Axle
– 400 amp controller
– 10 hp, direct drive
Color
– White, or special paint color
– Undercoating
– Special seat color
Performance
Speed
13 mph (20.9 km/h)
Range
26 miles (42 km)
Load Capacity
1,150 lbs. (522 KG)
Tow Capacity
5,000 lbs. (2,273 kg)
Passengers
2
Dimensions
Weight
1,160 lbS (526 kG)
Length
99.5″ (352.7cm)
Width
44″ (111.7cm)
Height
Less Cab: 45.5″ 9115.5cm) With Cab: 69″ (175.2cm)
Hitch Height
13″ (33.0cm)
Outside Turn Radius
112″ (284.3cm)
Wheel Base
63.5″ (161.3cm)
Deck
Width: 41.5″ (105.4cm) Length: 32″ (81.3cm) Height: 25″ (63.5cm)
Chassis
Interior