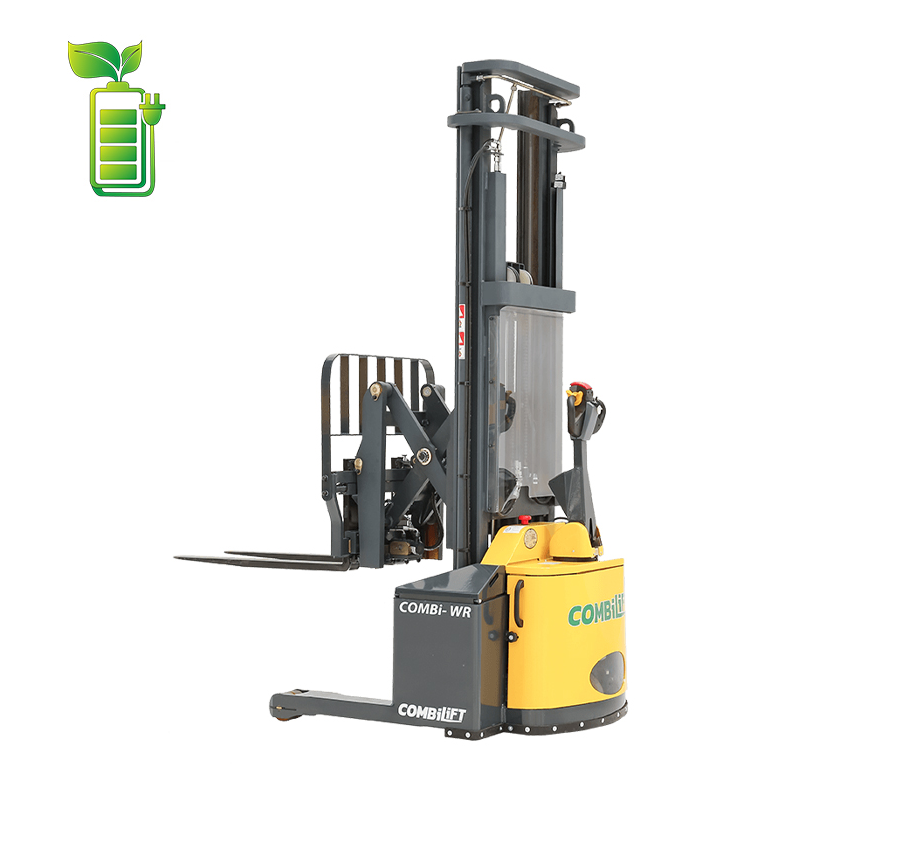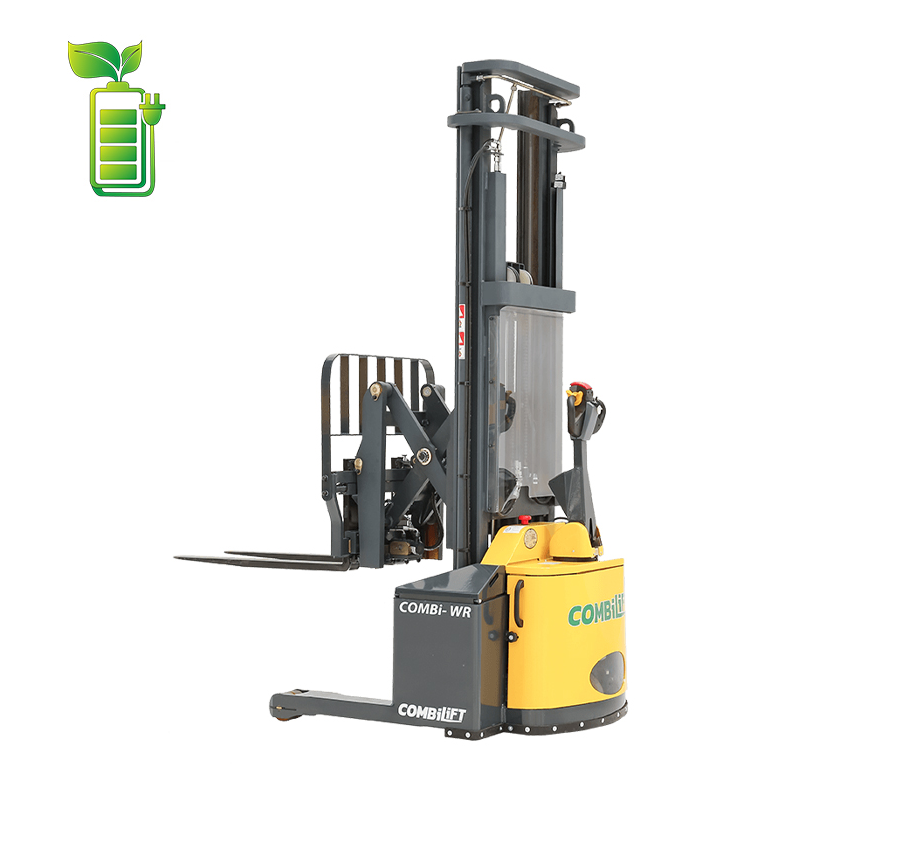 The Combi-WR is the first purpose built pedestrian reach stacker with the ability to operate in a VNA aisle of just 2.1m and with a lift capacity of 2000kg.
It's excellent ergonomics make it easy and stress free to operate. The patented multi-position tiller arm enables push button rotation of the rear wheel parallel to the chassis and back, improving forward visibility and greatly reducing the risk of incidents in tight confines.
The lift height can be tailored to your application up to 6.6 m and the ergonomic control arm provides 2 speed operation for enhanced safety.
Capacity: 1450 kg
Platform Length: N/A
Overall Width: 1512 mm
Engine Type Available: Electric
Pantograph

Power Steering

AC Motor Technology

1000mm High Load Back Rest

Rear Wheel Drive

80/80 Side Shift

Patented Multi-Position Tiller Arm
Capacity: 1450 kg
Fuel Type: Electric
Model: COMBI-WR
Range: Combi-WR
Machinery Type: Pedestrian Stacker