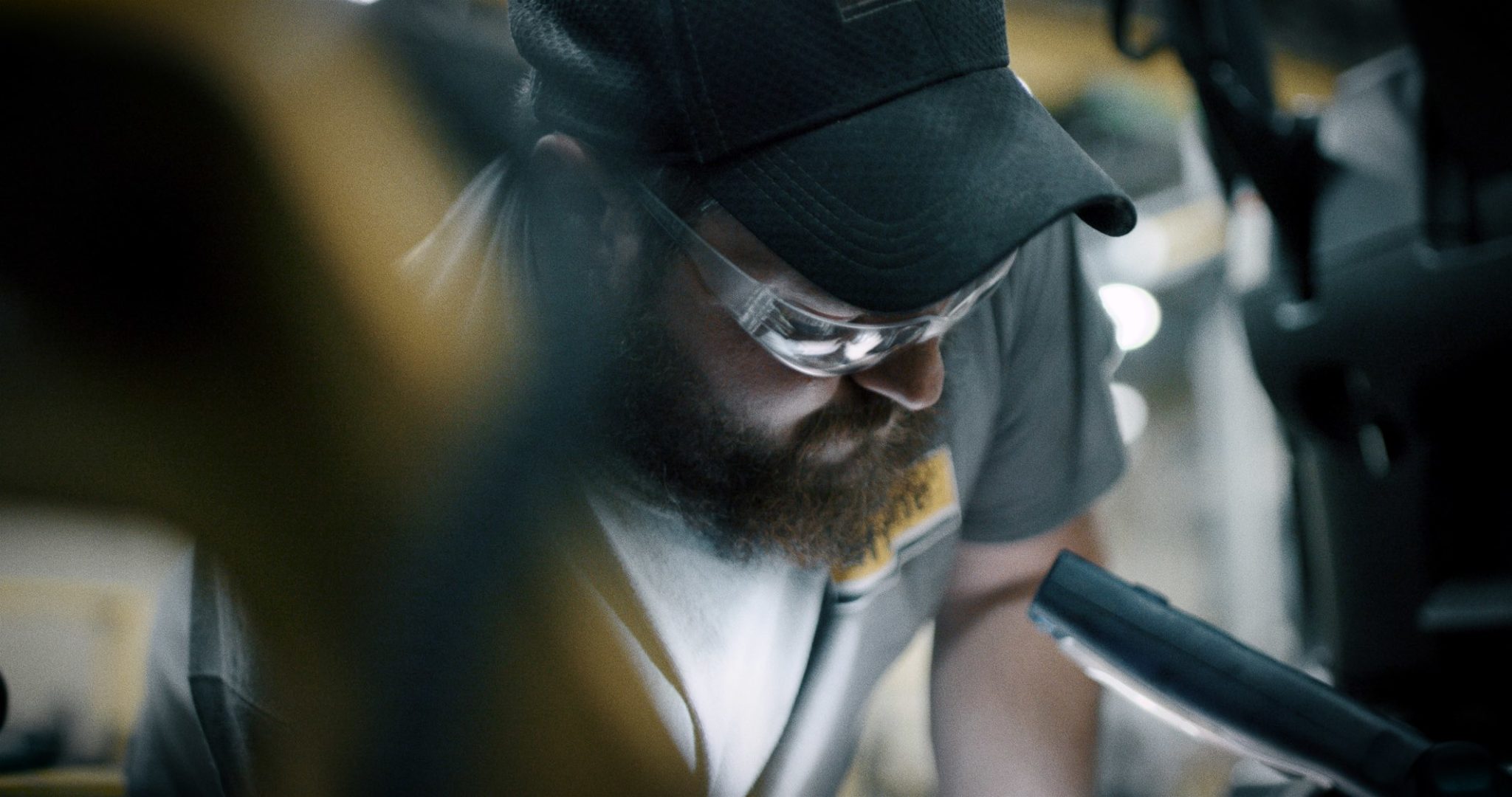 If your facility uses mobile elevated work platforms, implementing aerial platform safety protocols is vital to keeping operators and other employees safe. Misuse can lead to inefficiency, downtime, damaged items and personal injuries. At LiftOne, we want to help you establish a workplace culture dedicated to safety.
This guide will cover the importance of aerial lift safety, suggested training processes, safety tips and recommendations for employing a warehouse safety culture.
Jump to Sections:
The Importance of Warehouse Safety
Mobile elevated lift platforms are crucial for various material handling tasks. Despite their usefulness, operating equipment at such heights can put your employees at risk.
The Occupational Safety and Health Administration dictates that only trained personnel may operate aerial lifts. Proper training can reduce workplace accidents, improve efficiency and maximize your equipment's uptime.
Equipment Operation Training Process
At LiftOne, we offer various training curriculums, including "Train the Trainer" courses. These classes are OSHA-recognized, and they prepare operators to offer on-site training to the rest of your employees. Our personalized training opportunities can teach your employees aerial platform safety.
Operator training has several benefits, including lower repair costs and higher productivity. A well-developed training process ensures each operator has the experience they need to operate the equipment in your facility. LiftOne can offer courses for your entire staff or a single operator.
Technical training addresses your facility's specific needs. You can connect with our team to arrange comprehensive technical training for various tasks like performing diagnostics on your equipment.
4 Tips for Safe Aerial Lift Operation
Here are four tips for promoting aerial lift safety in your facility.
1. Train All Operators
Develop a consistent training process. An in-house employee can receive certification and training materials through a Train the Trainer course, or you can outsource training.
As you implement training procedures, check in with operators to ensure they feel the new curriculum is effective. Anyone operating equipment should be able to assess the facility for possible safety hazards like beams and overhead lines.
2. Perform Regular Maintenance
Before an operator uses a mobile elevated work platform, they should take time to inspect the lift for fluid levels, signals, hydraulics, air and electrical systems, and any emergency controls. Any loose or missing parts are a top priority, and they require immediate repair or replacement.
3. Operate All Equipment as Intended
Speed, height, and weight limits may seem like they hinder your productivity, but they're vital for safe operations. Mobile elevated work platforms have safety features to protect your operators. No one should override those features for any reason.
If a piece of equipment has specific safety hazards, make sure your employees are aware of them. For example, educating your operators on scissor lift safety tips can help them identify nearby equipment that could tip the lift.
4. Choose Equipment Engineered for Safety
Select equipment from trusted manufacturers. Well-made equipment is vital to your facility's operations. Choose mobile elevated work platforms you can depend on. Various styles exist to meet your material handling needs, so you can choose purpose-built lifts for your company's tasks.
How to Create a Warehouse Safety Culture
Encourage operators and other personnel to use resources to make your facility safer. Wheel chocks, outriggers, and brakes add stability to midair operations, and your facility likely owns these tools already. It's important to provide equipment like harnesses for boom lift safety.
You can also discourage unsafe practices, such as using ladders and scaffolding on mobile elevated work platforms.
Start With Safer Platforms
At LiftOne, we carry reliable aerial lifts to meet your facility's needs. Browse our selection of new mobile elevated work platforms and rental aerial lifts.