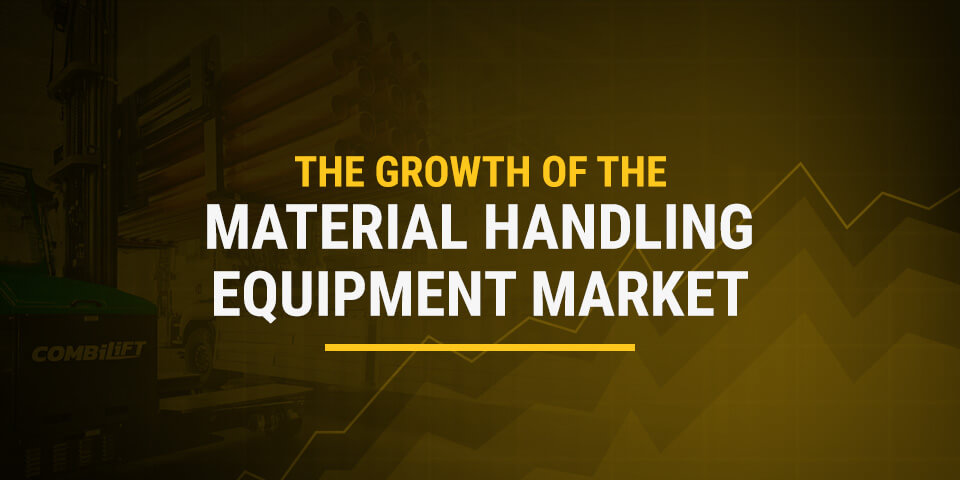 Over the past several years, the material handling industry has drastically changed with advancements in technology and global trade with increased demands for streamlined processes. As the market grows, warehouse managers need to adapt to current trends to have a competitive edge and keep up with consumer expectations. Learning about material handling and forklift market growth helps leaders make the most informed decisions for their operations.
What Is the Current Material Handling Market Size?
The material handling equipment market was valued at $216.18 billion in 2022. By 2029, it's expected to be worth $319.63 billion, growing in value by over 5%. A variety of trends and driving factors cause the market to increase in worth.
What Are Material Handling Industry Trends?
As the material handling industry adapts to modern demands, companies adopt new strategies and technology to maintain profitability and stay competitive. A few of these driving trends include:
Rise in automation: More companies are integrating automated equipment and solutions into their daily operations. These advanced technologies make it easier to keep up with increased order and consumer demands, while meeting supply chain efficiency without the need for additional labor.
Increased attention to costs: As inflation continues to impact the global market, managers look for ways to keep costs low while remaining efficient. Minimizing costs can come from a variety of solutions including alternative motive power solutions like lithium-ion and hydrogen fuel, as well as maintaining the life of your fleet and reducing unexpected breakdowns through planned maintenance to your equipment.
What Factors Drive Material Handling Market Growth?
A few notable factors drive the material handling industry's growth each year, including:
More online purchases: E-commerce accounts for more than 20% of global retail sales. As more stores adopt online marketplaces, they'll need warehouse space for their inventory and need to account for greater SKU proliferation. These warehouses must make the most of their square footage using smart racking solutions and the right equipment to maximize throughput.
Changing consumer demands: Same-day delivery, with times as fast as one-hour, has put new pressure on warehouses and their managers. In order to stay ahead, it is crucial to use efficient equipment that focuses on reducing picking time, while also embracing cutting-edge robotics that allows for precise inventory picking.
Labor shortages: More and more warehouses are looking to robotic solutions to solve labor staffing challenges. Automated equipment can perform repetitive tasks with efficiency and precision, while freeing employees to move to more value-added tasks.
Get The Material Handling Solutions From LiftOne
Staying updated on the latest material handling innovations will help you make more informed decisions. At LiftOne, we understand the importance of keeping your warehouse equipped to meet modern trends. We carry material handling solutions from leading brands to meet your warehouse's needs and current demands. Whether you want to evaluate your current fleet or plan for future operational needs our team can help you find the best solution.
To get started with LiftOne, contact us today.