LiftOne is honored to announce its recent recognition by Yale Materials Handling Corporation with the 2021 Dealer of Excellence award.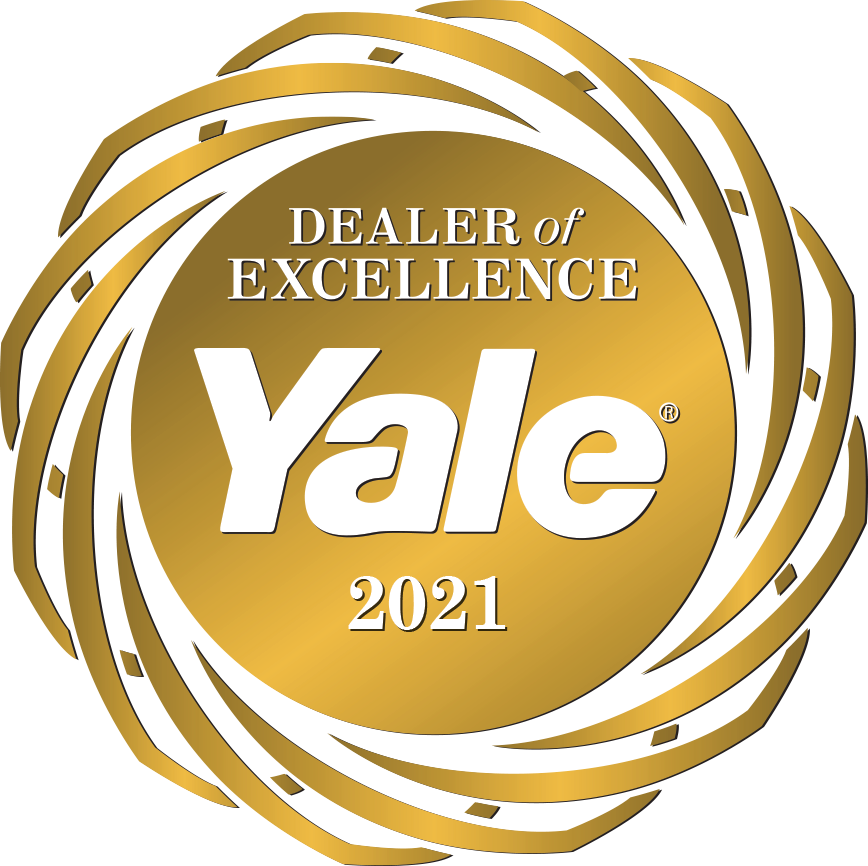 This annual award recognizes dealers for developing and maintaining the pillars of a highly successful materials handling organization, including expert industry knowledge and dedication to customer support. The Dealer of Excellence award is the company's top honor for members in the Yale® dealer network.
"Our dealer network is integral in providing the expert knowledge and support that drives customer satisfaction and attracts new business, while providing a competitive advantage," says Bob Sattler, Vice President of Dealer Business Development. "Every year, the Dealer of Excellence recipients demonstrate their willingness to enhance capabilities and commitment to the safety and well-being of their associates, while meeting the increasingly demanding recognition criteria."
Award-winning dealers meet rigorous standards in areas such as service, training, customer satisfaction, new unit sales and general management tactics. These measures are updated annually to reflect evolving customer expectations and industry standards.