LiftOne is honored to announce its recent recognition by Hyster Company with the 2021 Dealer of Distinction award.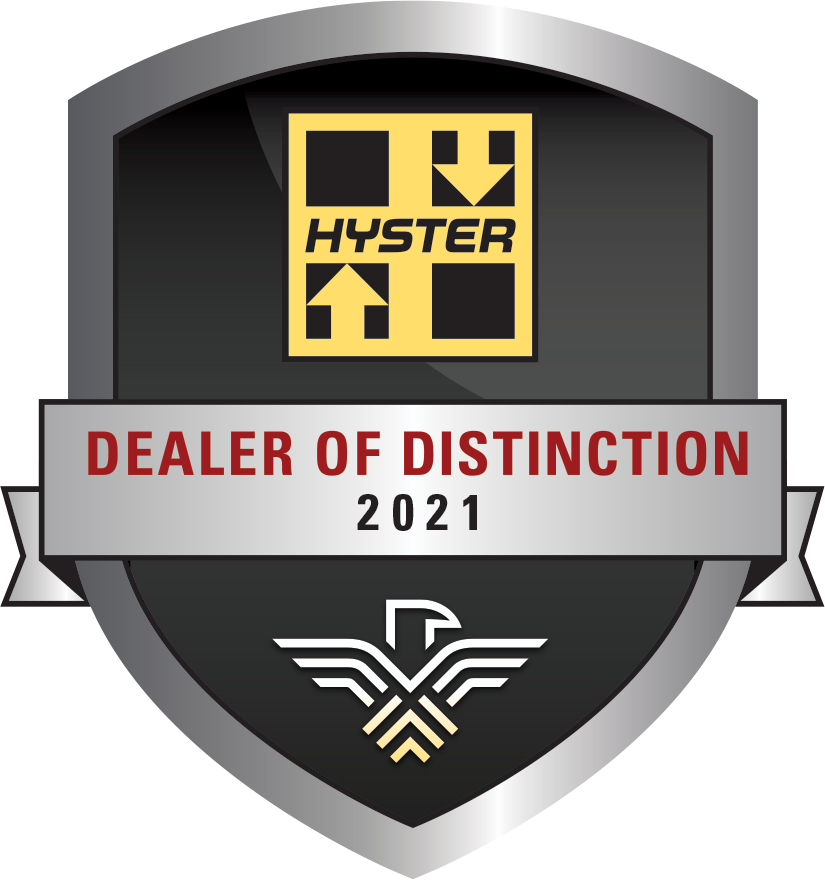 This annual award recognizes top-performing dealers across the country that drives their organizations to the highest level of sales and performance. This year, LiftOne was honored for the tenth consecutive year as a Hyster Dealer of Distinction.
"Hyster dealerships and their associates have a thorough understanding of the customer's application and their business needs," says Bob Sattler, Vice President, Dealer Business Development. "These dealers are dedicated to helping their customers increase productivity while managing costs in pursuit of excellence. We're delighted to honor their outstanding achievement as Dealers of Distinction and extremely fortunate to have them represent the Hyster brand."
Dealer of Distinction recipients are evaluated on a variety of business practice and performance criteria, updated annually to account for changing customer and industry demands.