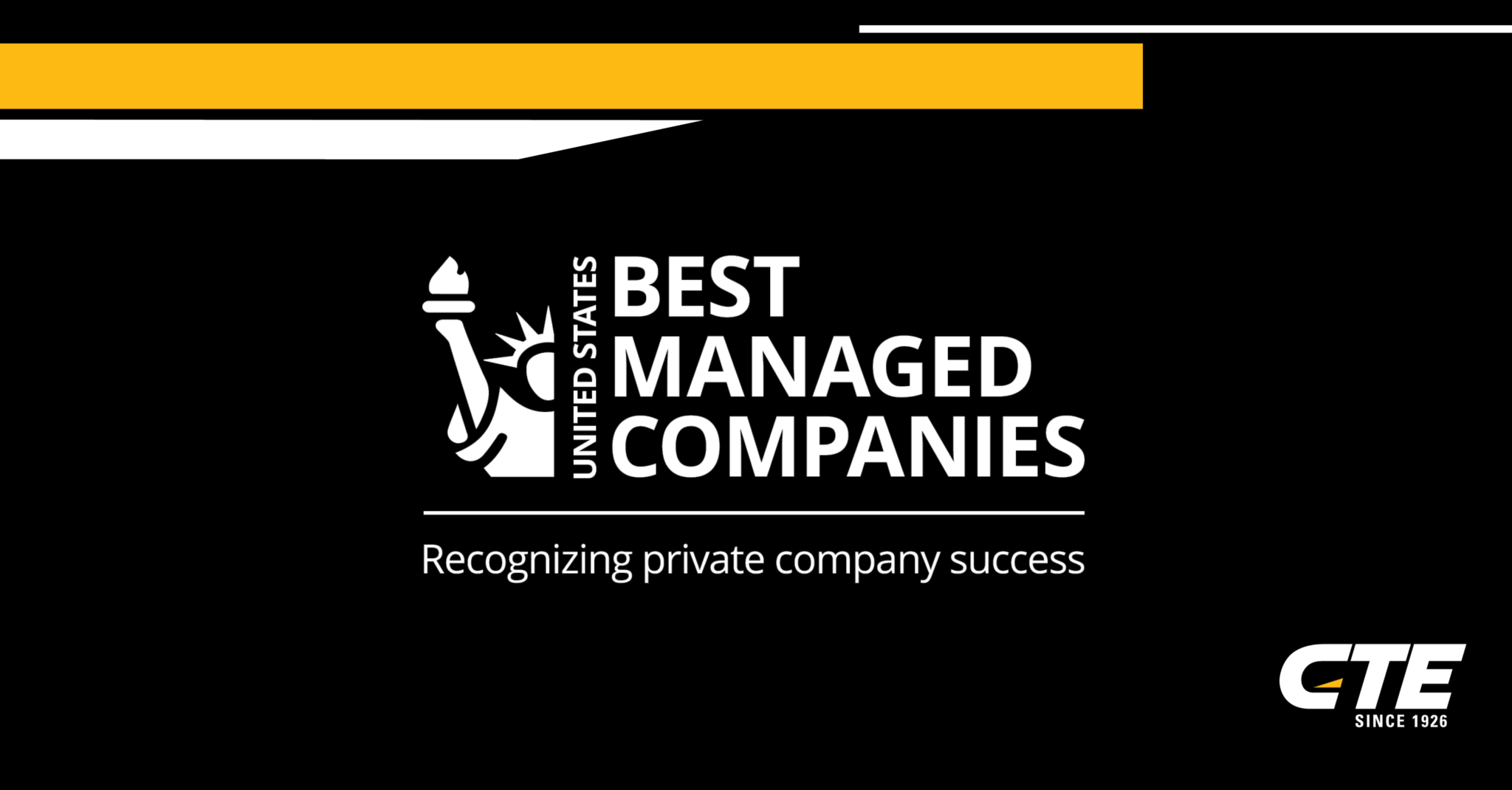 CHARLOTTE, N.C., April 13 — CTE is proud to announce it has been selected as a 2021 US Best Managed Company. Sponsored by Deloitte Private and The Wall Street Journal, the program recognizes outstanding U.S. private companies and the achievements of their management teams.
The 2021 designees are U.S. private companies that have demonstrated excellence in strategic planning and execution, a commitment to their people and fostering a dynamic, resilient culture, as well as strong financials, all while facing the uncertainty of the COVID-19 pandemic. Despite major challenges and immense pressure, they continued to lead with purpose and the vision to make significant contributions to their industries, communities, workforces and the economy.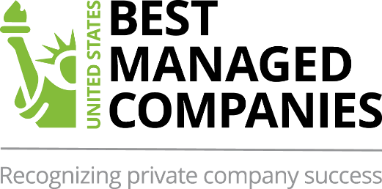 "The past 12 months have underscored the importance of our work to serve as a trusted partner to our customers, communities and employees," said Ed Weisiger Jr., president and CEO of CTE. "I'm honored we have been recognized in this capacity and proud to share this distinction with the entire CTE team."
Applicants are evaluated and selected by a panel of external judges focused on assessing hallmarks of excellence in four key areas: strategy, ability to execute, corporate culture and financial performance. They join a global ecosystem of honorees from more than 30 countries recognized by the Best Managed Companies program.
About the Best Managed Companies Program
The Best Managed Companies program is a mark of excellence for private companies. U.S. designees have revenues of at least $250 million. Hundreds of private companies around the world have competed for this designation in a rigorous and independent process that evaluates four key criteria in their management skills and practices — strategy, execution, culture and financials. U.S. program sponsors are Deloitte Private and The Wall Street Journal. For more information, visit www.usbestmanagedcompanies.com.
About CTE
CTE (Carolina Tractor & Equipment Company) is the Southeast's leading equipment provider and sells, rents and services construction, forestry and paving products, power generation systems, and material handling and warehousing solutions.Founded in 1926, the family-owned company is under the third generation of leadership and has built its business based on the principles of trust, integrity and a desire to help its customers and employees succeed.
CTE is headquartered in Charlotte, N.C., and operates in North Carolina, South Carolina, Alabama, Georgia and Tennessee. The CTE family of companies includes Carolina Cat, LiftOne, Carolina Cat Power Systems, SITECH Horizon, Power Products & Solutions, Hydraulics Express, Prime Source and BlueSkye Automation. Learn more at CTE1926.com.
# # #
Contact:
Stacey Perrow
CTE
704.731.7383 | SPerrow@cte1926.com
Please see www.deloitte.com/us/about for a detailed description of our legal structure.