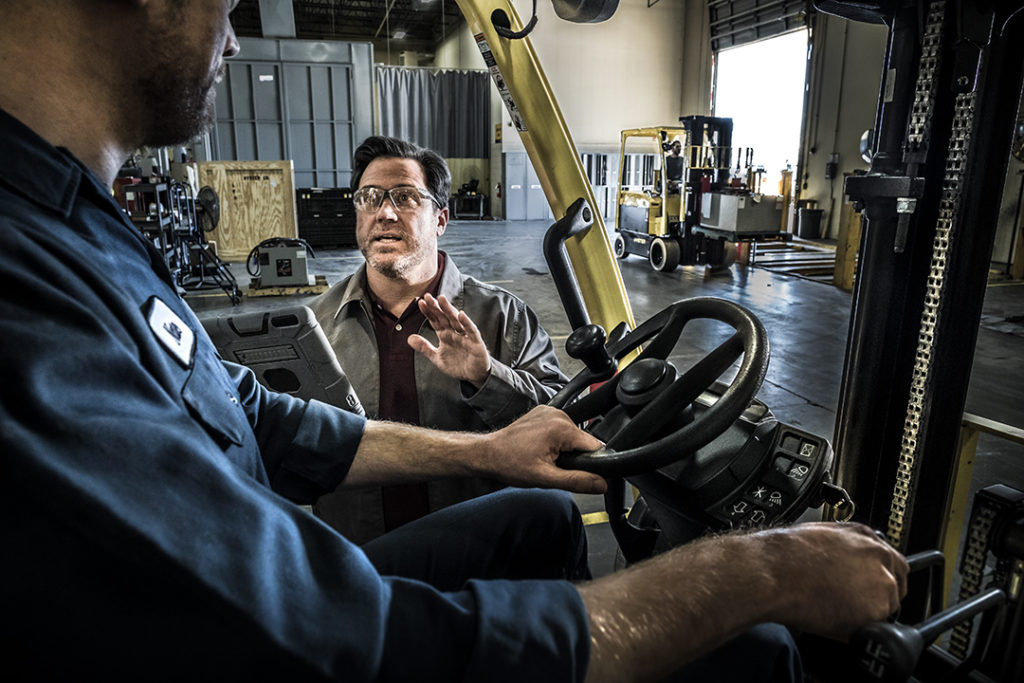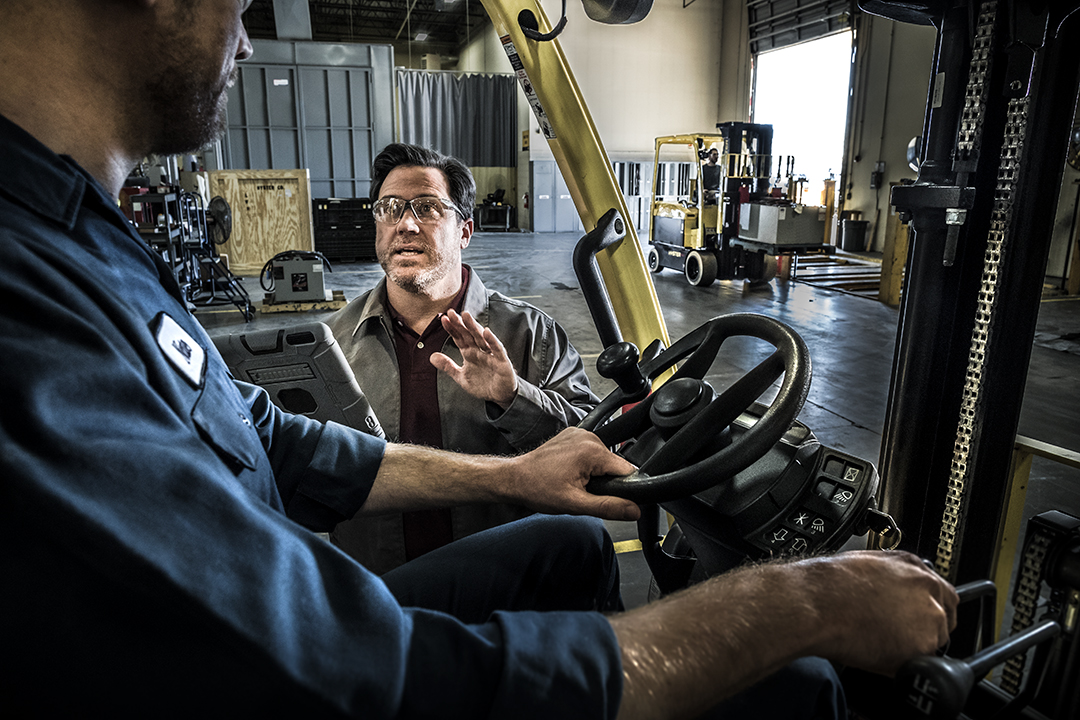 Choosing to buy or rent a piece of heavy machinery is a big decision. If you're debating between the two, you can do yourself a favor by asking the right questions. But first, let's go over some basics. 
Jump to Sections:
When Should I Buy Industrial Equipment?
Some advantages of buying industrial equipment include getting attractive financing rates and tax write-offs while you build equity. On top of that, you'll also have a resale value to help you recoup your investment when you're done with the equipment. But purchasing does require a high capital investment, and maintenance and repairs are the responsibility of the owner. 
Buying New vs. Used
If you decide to buy, there's also the question of choosing a new or used piece of equipment. Buying a new machine means you have the security of a full warranty, which is worth a lot. It also may come with newer, more updated technology — but at a higher price point.A used machine, on the other hand, typically sees a slower rate of depreciation and, of course, comes with a lower acquisition cost, but it won't be in brand-new condition and it may not have well-documented or trustworthy maintenance records. With LiftOne's pre-owned equipment, you'll always have options to meet any budget and application. 
Why Should I Rent Industrial Equipment?
Renting equipment offers lots of flexibility along with its low capital requirement, but it won't build any equity. You can rent for short- or long-term use and routine maintenance is typically included in your monthly payment.
Many choose to rent equipment for performing specialized tasks, trying before they buy or supplementing a fleet of machinery during peak business times.
LiftOne's rental fleet includes over 3,000 pieces of equipment, suited for any industrial application available on flexible rental options to fit your operational needs. 
Questions to Ask
To make your decision about renting vs. buying industrial equipment, you'll need to consider several different factors. Ask yourself the following questions:
How long will you need the equipment? If you'll only need the equipment for a brief time, renting could be a smart move. You'll also want to make sure that when you rent a machine, you use it efficiently on the job site — otherwise, you'll be paying for an underutilized piece of equipment.
Are you OK with the additional costs of ownership? Buying your equipment entails paying for maintenance, parts, transportation costs, licensing and insurance.
What are your company's goals? Are you trying to downsize? Renting can help keep inventory levels down. Maybe your company is making green initiatives. If so, investing in eco-friendly equipment can help you meet those goals. Individual projects may also have specifications or goals that align or conflict with the type of equipment you use, so keep them in mind.
Will you use the machine in the future? If you won't use it enough to justify the investment, it likely makes more sense to rent.
What is the company's financial situation? If you're trying to spend as little capital as possible, renting is a good idea. But if a company has available capital and wants to build equity, purchasing can be a good choice, too. There are some tax incentives through Section 179 deductions for purchasing equipment.
If you've gone through these questions and still aren't sure whether you should rent or buy industrial equipment, reach out to us online or give us a call at 855.543.8663 to talk it over with an expert.