As a result of necessary adaptations in recent years, the supply chain looks quite different than it did before. The COVID-19 pandemic exposed vulnerabilities in manufacturing, distribution and shipping industries, causing managers to seek new and improved methods of operation. Many of these trends are here to stay.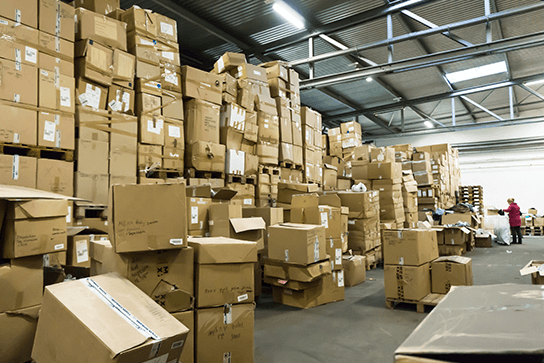 Health and safety standards for protecting both workers and consumers have become stricter than ever. In addition, turnaround times have decreased, while automation has begun to cement itself as one of the new norms. Competent quality assurance is vital in keeping waste and lost dollars to a minimum.
Here are five post-COVID supply chain trends that will last well into the future:
Customized solutions: With product demands higher than ever, consumers need suppliers to offer top-notch customer service. As the supply chain becomes more competitive, vendors will offer customized services like enhanced order processing, just-in-time deliveries and tailor-made inventory programs to set themselves apart from their competitors. Staying on top of these concepts is critical in keeping pace with the latest warehouse supply chain trends.
Increased environmental focus: Focus on the environment can come in many different ways, whether through clean manufacturing processes, less waste or eco-friendly materials. For some companies that have not yet committed to going green, the transition will be difficult. It's best to start in a small area and build upward. One starting point could be re-evaluating your motive power technology.
Use of cloud-based software: The cloud is revolutionizing the supply chain by providing the industry the ability to adapt to a changing market. Cloud technology allows companies to integrate their operations across multiple functions, like manufacturing, warehousing, distribution and delivery. Cloud-based software also allows consumers to see the status of their incoming shipments in real time.
Automation and artificial intelligence: Automation and artificial intelligence (AI) are doing wonders to improve efficiency across all supply chain sectors. With labor and staffing challenges, using robotic forklifts for repetitive tasks can result in a more cost-effective solution. Companies that have yet to explore this technology should do it quickly or their competitors will get ahead.
Health and safety: While health and safety standards are at the top of the priority list for personal welfare and protection, they're also crucial for maximizing throughput. The pandemic took a toll on the supply chain when some distributors did not have the labor needed to maximize their productivity levels. In turn, an increased focus has emerged to keep employees safe, and implement safety products and features throughout the warehouse and on equipment.
Contact LiftOne for Your Material Handling Equipment Needs Today
At LiftOne, we can help your business adapt to these industrial supply chain trends by providing you with superior lift equipment and service. Since 1926, we have set the industry standard for material handling throughout the Southeast. To learn more about how we can help your operation, contact us today.