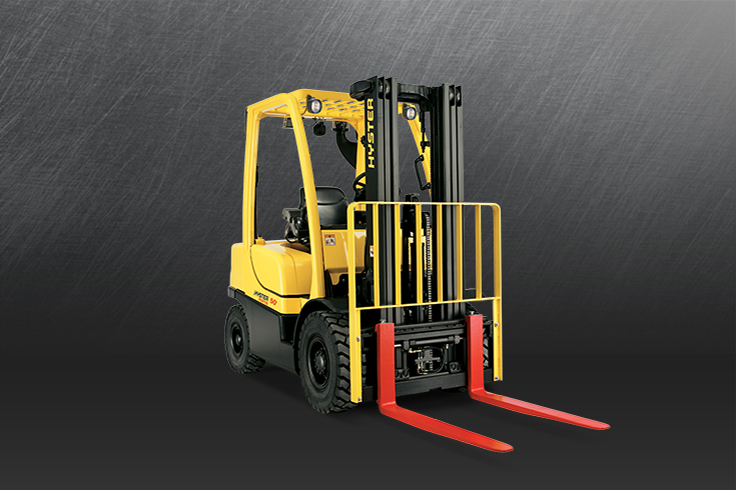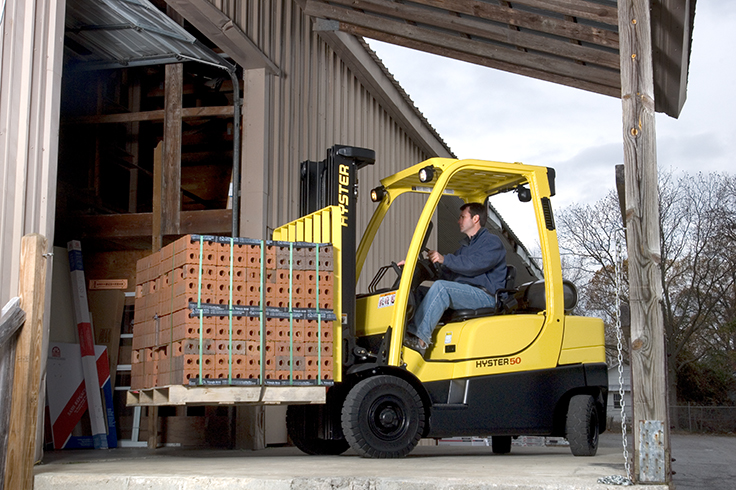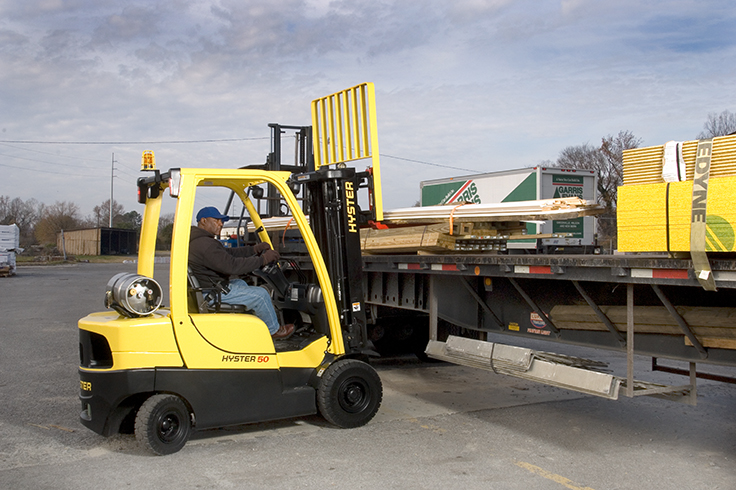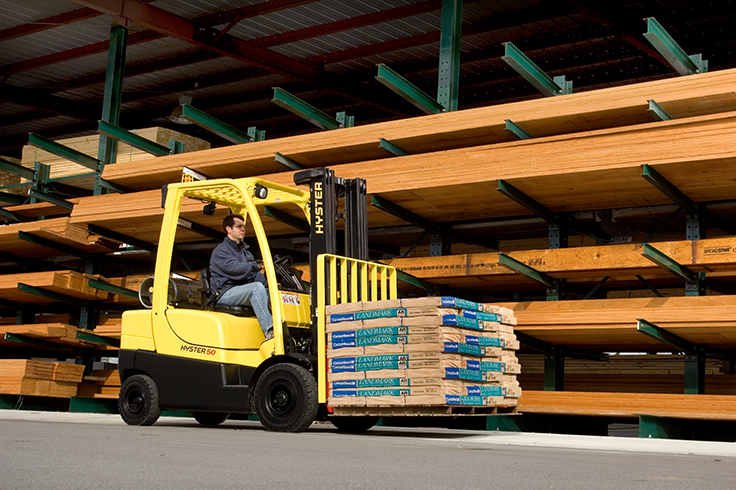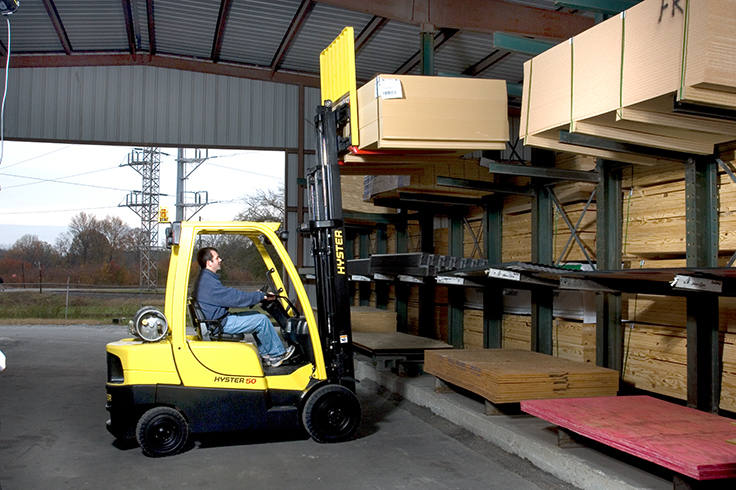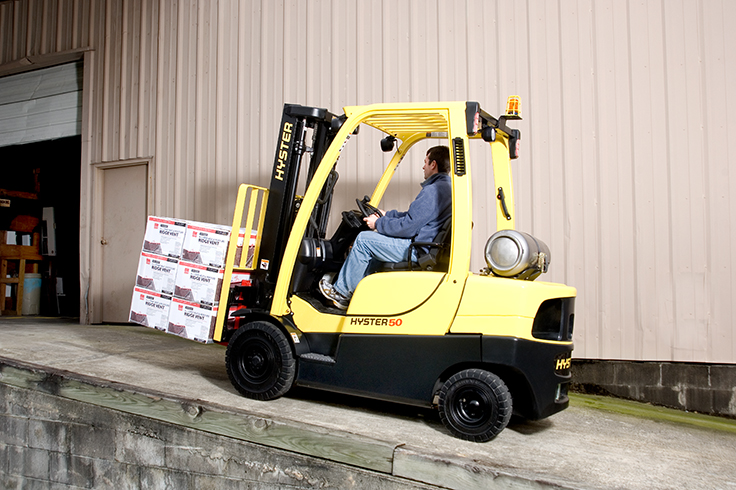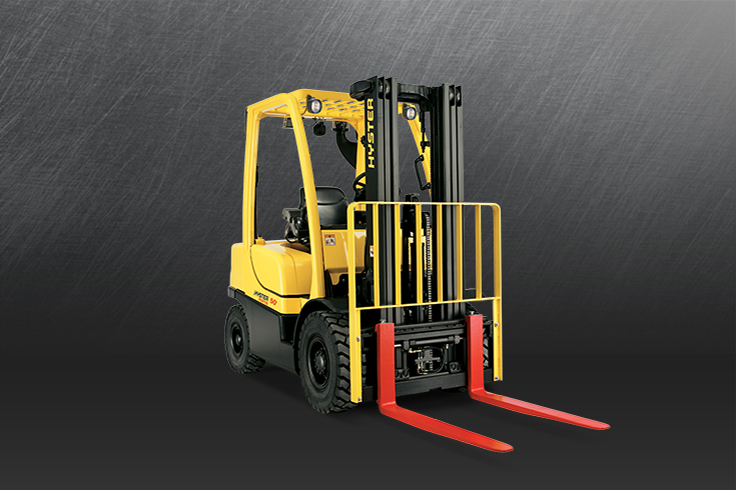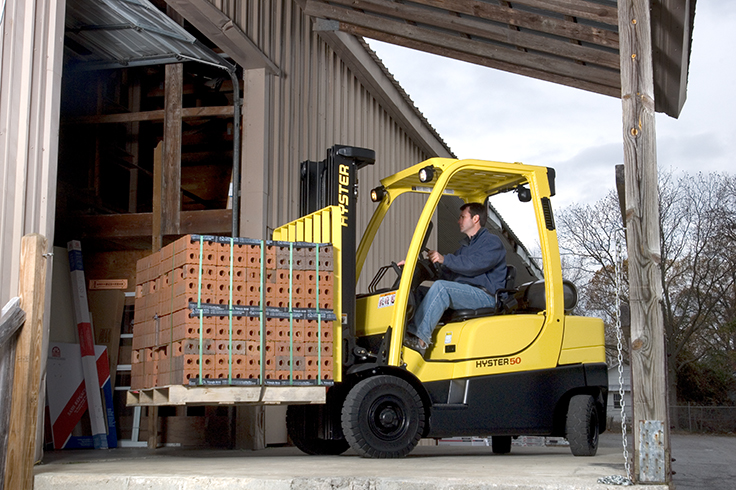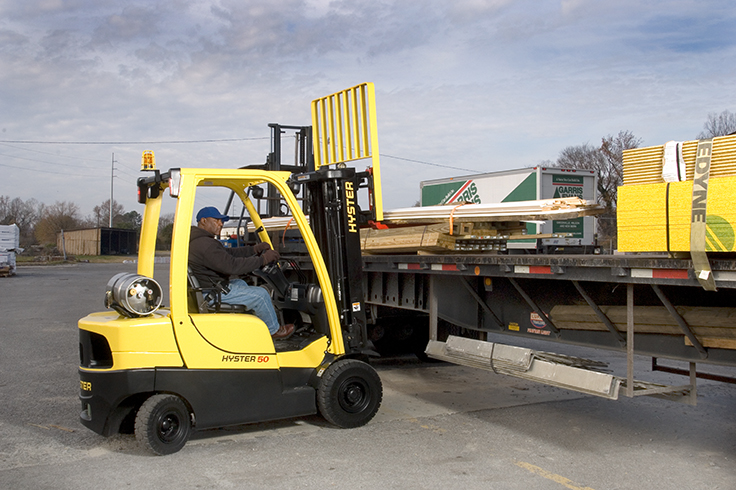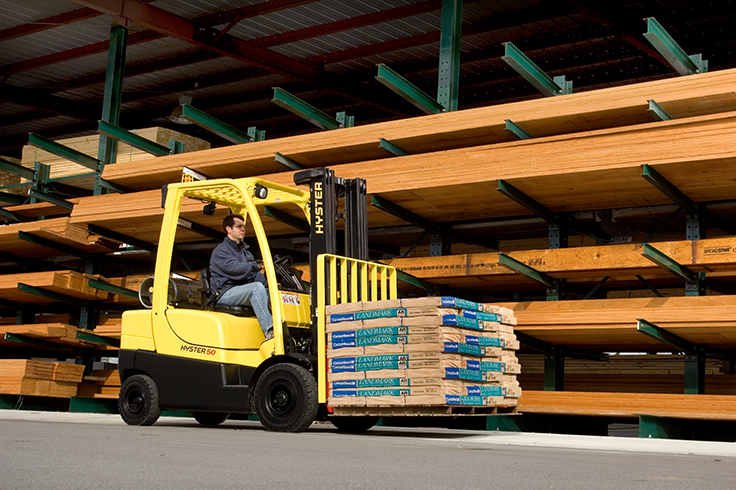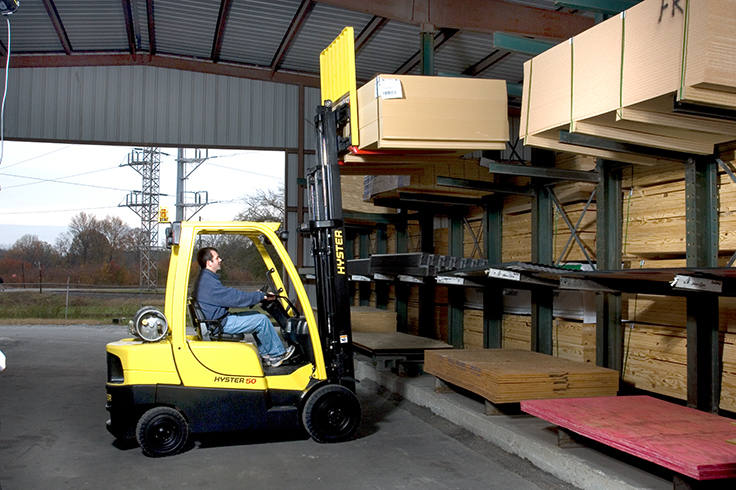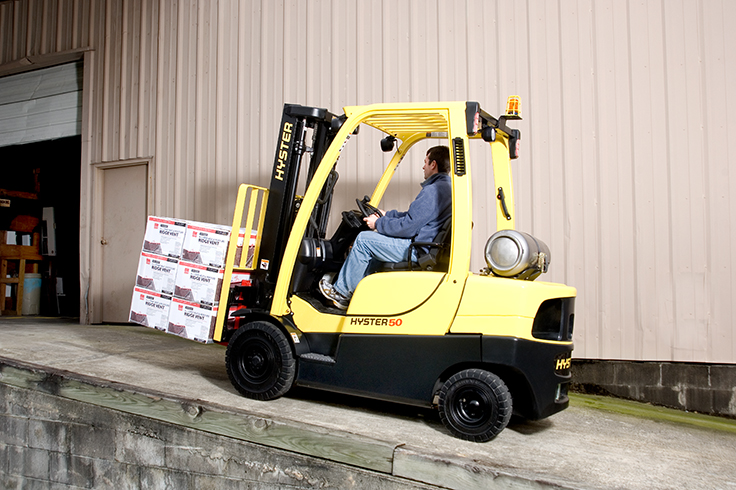 Robust componentry
Low cost of ownership
Ergonomics
Models: H40-70FT
Capacity: 4000-7000lbs
Load Weight: 7000lbs
Max Lift Height: 228
Environment: Outdoors
Power: LPG, Diesel
Primary Task: Lifting and Stacking, Towing
Auto Manufacturing
Chemicals & Plastics
Building Materials
Metals
Paper & Packaging
Wood
Advanced design of the powertrain, electrical system, cooling system and hydraulic system helps to reduce downtime.
Pacesetter VSM industrial on-board computer monitors and protects the engine powertrain to maximize uptime.
IP66 sealed electrical connectors keep out water and debris
A superior counterweight tunnel design coupled with a "pusher" type fan and enhanced shroud design improves airflow and significantly reduces the recirculation of hot air to maximize cooling capabilities.
The optional long life oil-cooled wet disc brakes are fully sealed against contamination and virtually eliminate brake maintenance, making them ideal for tough environments.
Auto Deceleration System extends brake life by up to 60% by automatically slowing the truck when the accelerator pedal is released.
Controlled power reversal feature virtually eliminates tire spin, increasing drive tire life by up to 50%.
Pacesetter VSM continuously monitors fluid levels and powertrain status, reducing daily service checks and preventing major repairs.
Complete cowl-to-counterweight service access is provided through a rear opening, one-piece hood and an easy-to-remove, one-piece floor plate which requires no tools.
Engine coolant change and hydraulic oil change intervals are 4,000 hours.
Coil over plug ignition design eliminates spark plug wires and the need to periodically replace them
The H40-70FT series reduces operator fatigue and increases productivity through superior operator comfort, precise, effortless handling, and easy entry and exit. This means significant savings in operating costs and productivity improvements.