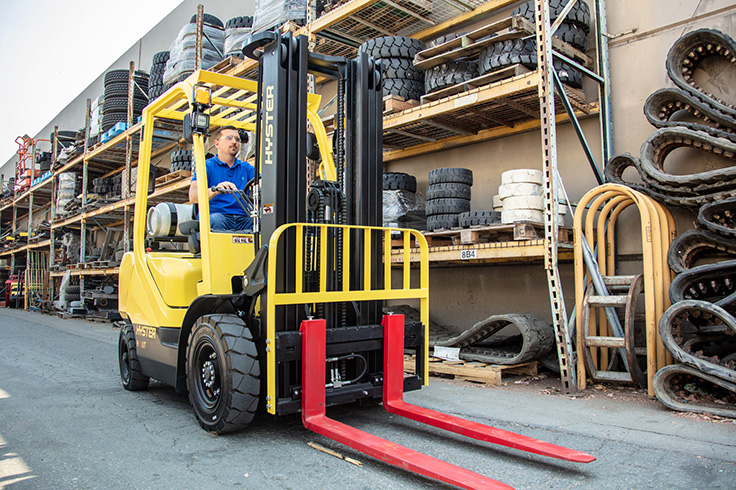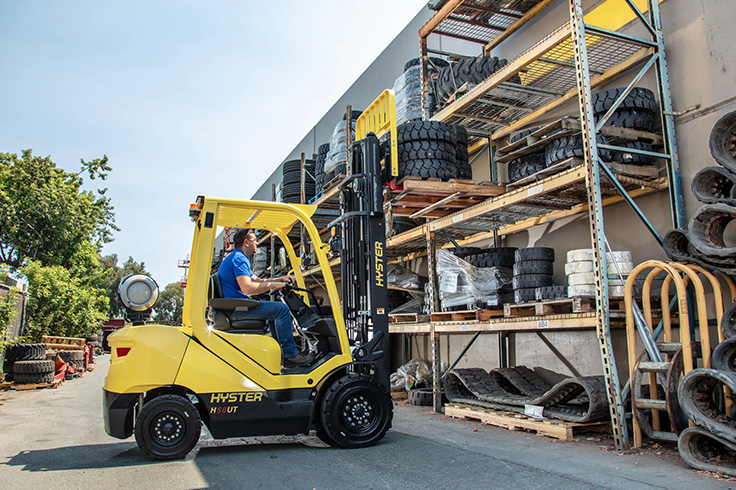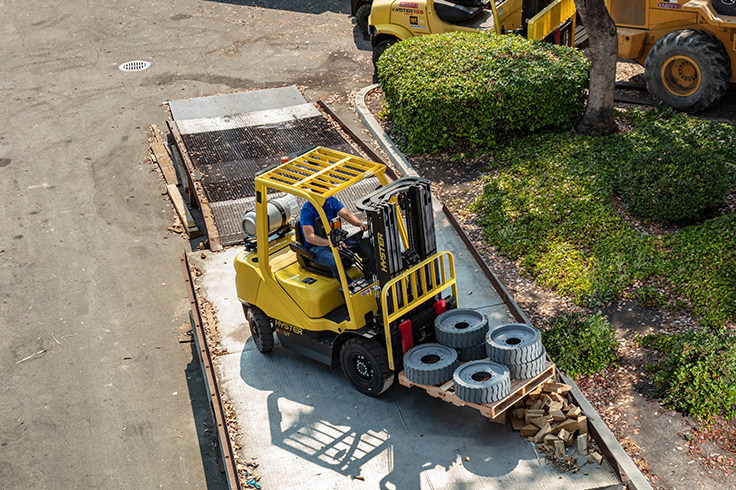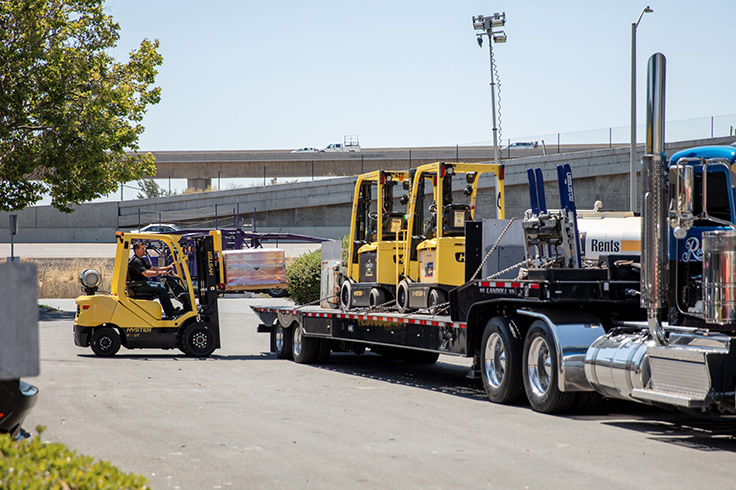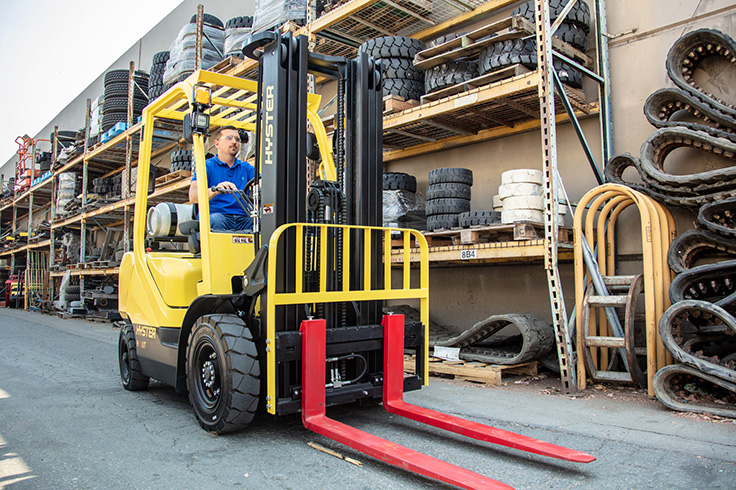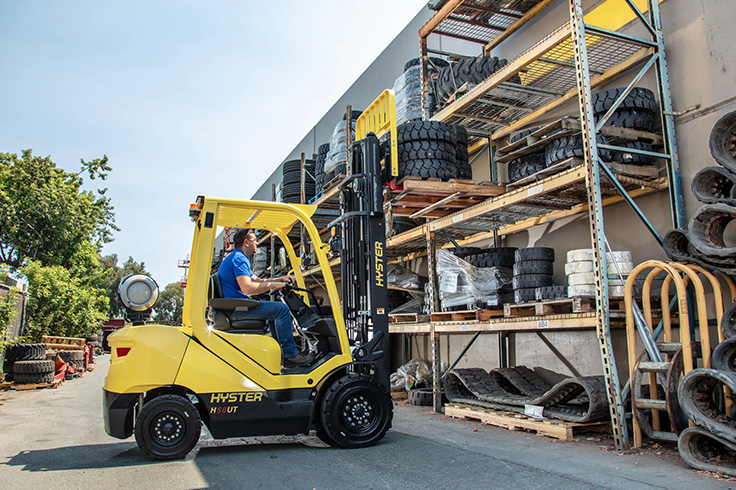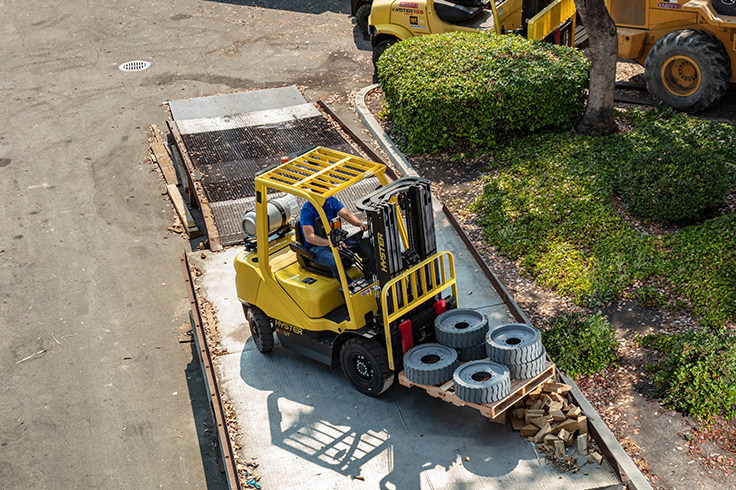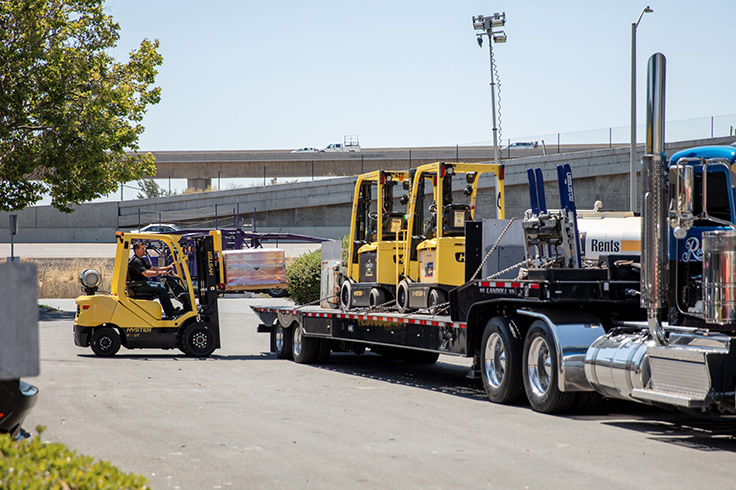 Strong and reliable
Operator-friendly
Simple to maintain
Models: H40-70UT
Capacity: 4000-7000lbs
Load Weight: 7000lbs
Max Lift Height: 216
Environment: Outdoors
Power: LPG, Diesel, Gasoline
Primary Task: Lifting and Stacking, Towing
Auto Manufacturing
Chemicals & Plastics
Building Materials
Metals
Paper & Packaging
Wood
The use of high quality, robust components, efficient filtration and excellent cooling helps contribute to reliable operations and minimizes wear and tear. This, together with the fast availability of cost-effective replacement parts, helps to reduce service, maintenance requirements and costs.
The operator cab provides a practical and comfortable working environment. The controls are within easy reach and are simple to operate. Various seat options are available, including an adjustable full suspension seat. The clear 3.5-inch LCD display provides the operator with valuable truck information at a glance. A rear drive handle with integrated horn makes reverse driving more comfortable.
The H40-70UT trucks are easy to maintain as no special tools are required for servicing, so it is ideal for customers looking to self-service. No PCs, laptops or diagnostic tools are needed thanks to the simplicity of the components and specification. Regular service items are easily accessible, and replacement parts are readily available and cost effective. The easily removable floor plate and quick release hood (opens 70 degrees) provides easy access.