J2 JOEY Mid Level Order Picker Big Joe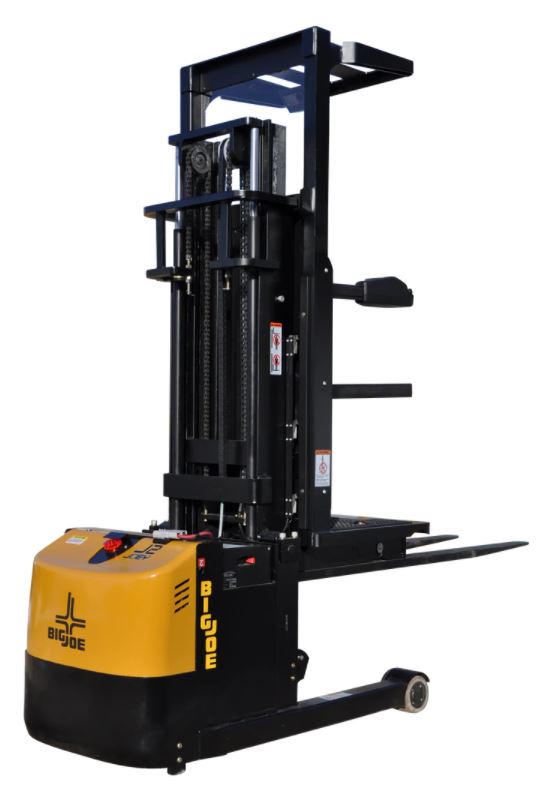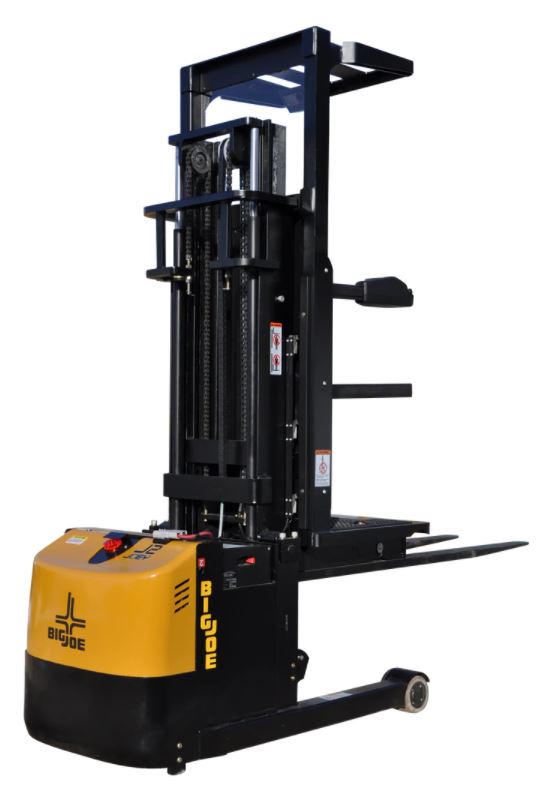 The J2 "JOEY" Mid Level Order Pickers combines the compact design and exceptional maneuverability of our J1 Task Support Vehicle with attributes of a counterbalanced forklift. The result is a versatile machine that can be used for mid level order picking, and staging of pallets.
Utilizing many of the same reliable components as the J1, the J2 Mid Level Order Pickers come in two configurations. The J2-126 can elevate an operator to 132″ and attain fork elevations of 126″.  The J2-144 can elevate an operator to 150″ and attain fork elevations of 144″. The J2 Mid Level Order Pickers require a tether and harness to be worn and come with both an overhead guard and pallet clamp.  Both J2 vehicles offers travel speeds up to 4.5 mph at ground level with speed reduction based on elevation to slow speed at maximum height.
J2 Joey vehicles can be used to effectively order pick from mid level locations and improve access to pick faces close to the floor.  Travel is provided by a high efficiency AC drive motor on each unit that can be programmed through the onboard LCD dash.  Power comes from a 340AH industrial battery.
• LCD dash display with selectable travel settings and diagnostics
• Electronic power steering with infinitely variable speed control
• Finger tip controls integrated into retractable vehicle guardrails
• 180 degree articulating driveline with compact minimum turn radius
Vehicle Type: Low Level Order Pickers
Capacity: 2,000@ 24″ LC
Power: 24 volt AC electric with Zapi transistor control
Max Operator Height: 132" or 150"
Max Fork Height: 126" or 144"
Battery Capacity: 340AH Industrial battery pack
Charger: External of Integral 120v smart charger