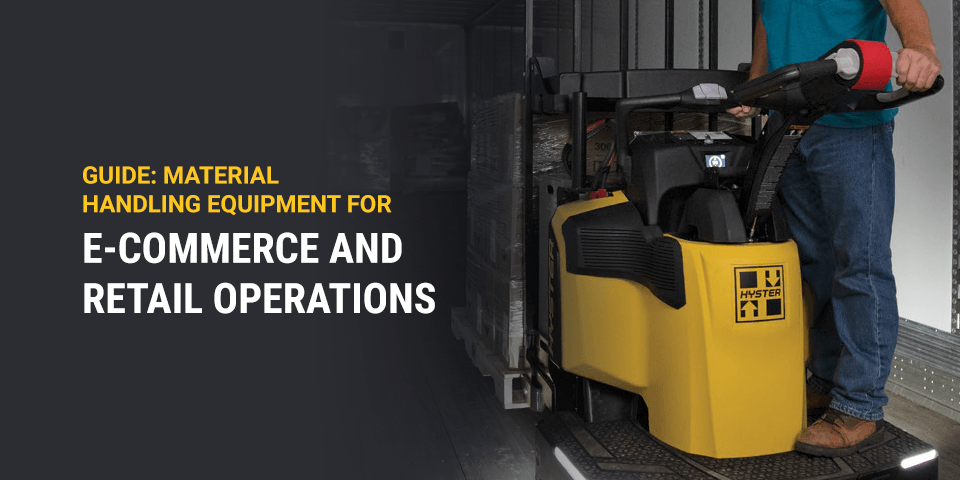 The rise of e-commerce titans like eBay and Amazon has led to an increase in consumer demands and expectations, resulting in the explosion of productivity and speed improvements in the warehousing industry. Technological advancements in automation and integrated technology for e-commerce and retail warehouses are revolutionizing how companies rethink design and warehouse layouts.
The LiftOne experts in material handling and warehouse solutions understand what you need to run a successful operation in this industry. This guide will walk you through essential retail warehouse equipment functions and how they can help you overcome common logistics issues.
Essential Retail Warehouse Equipment
Managing a 21st-century warehouse at peak efficiency can be easy with the right equipment. This list describes some of the offerings from LiftOne that you might need for a productive workplace:
Challenges and Considerations for e-Commerce Warehouse Processes
There are many complex challenges to optimizing a warehouse for e-commerce storage needs so you can process orders with speed and accuracy. Thankfully, the advanced technology afforded by modern retail warehouse solutions can help you overcome virtually any obstacle by providing:

Find a LiftOne Dealer Near You for Retail Warehouse Equipment Solutions
LiftOne is a family-owned business with almost one hundred years of material handling and warehouse solutions experience in the Southeast. We're a full-service material handling equipment provider with numerous convenient locations and a focused vision for serving as your trusted partner.
Ready to find your equipment solution? Search for the location nearest you or contact us online to connect with our team today.