Keeping Your Team & Fleet Safe to Maximize Uptime & Productivity
Prevent accidents before they happen.
At LiftOne, we're committed to keeping you and your team safe. We pride ourselves on providing forklifts designed and built for optimal operator and pedestrian safety, however we know accidents can still happen. According to OSHA:

forklift injuries occur each year
forklifts will be in an accident

of forklift accidents are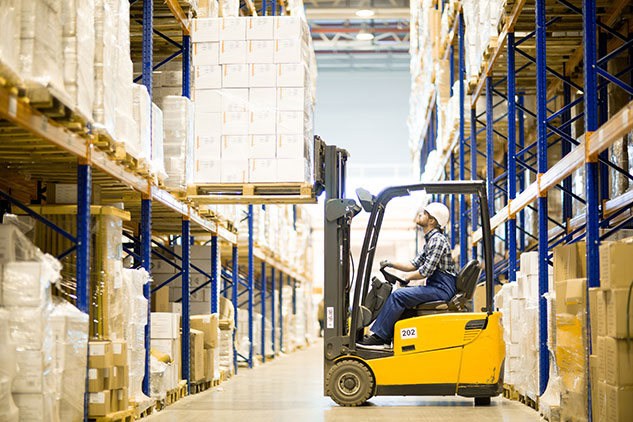 Enhance Your Forklift's Safety
Having routine maintenance on your fleet reduces the chance of unexpected repairs and breakdowns. This will improve your equipment's performance and help ensure it is safe and reliable, before your operators start work.
• Maintenance plan options built around your utilization and operating environment
• 65 multi-point inspection, including factory-recommended maintenance, documented for your future reference
• Safety checks and recommendations for improvements performed by trained technicians
Promote safety and monitor your operator's behavior with LiftOne's turnkey wireless fleet tracking tool. Providing a detailed look at your fleet's daily operations so you can pinpoint areas of inefficiency or misuse.
• Receive alerts on forklift impact with recorded data on time, direction and force of impact • Prevent access to the unit by an untrained operator
• Require OSHA cloud-based safety checklist prior to operating
• Monitors and diagnoses equipment to ensure maximum uptime
Adding safety accessories to your forklifts and other equipment can help prevent accidents, asset damage and downtime. LiftOne's extensive safety solutions include:
• Forklift alarms and advanced warning systems
• Seatbelts and fall protection
• Red, blue and strobe lights
• Blind spot cameras and more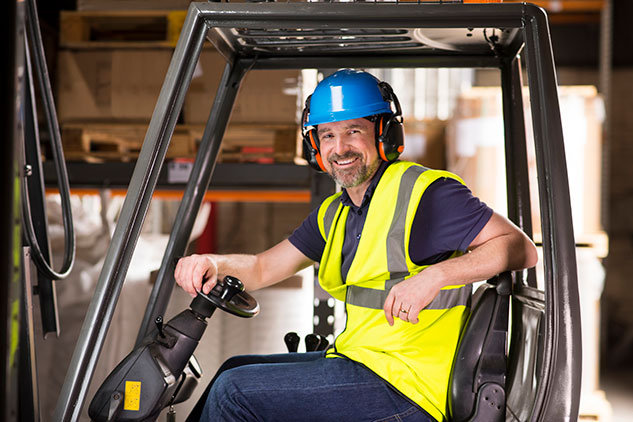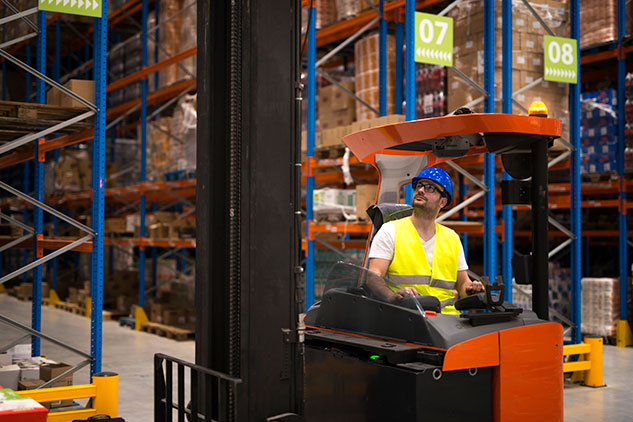 Never let anyone who is not certified operate a forklift. Offer your employees the same level of safety training our own people live by, including:
• Comprehensive operator training customized for your business and equipment
• OSHA-compliant "Train the Trainer" classes allowing you to offer on-site training
• Annual refresher and new hire certification courses available
Keep your operators informed of pedestrians and obstacles in close proximity, helping improve awareness, safety and preventing accidents before they happen.
• Pedestrian alert systems inform operators and pedestrians through audible and visual warnings
• Collision avoidance systems reduce accidents in blind corner intersections through warning systems
• Operator assist technology keeps operators in control but more aware of their environment including travel speed, load stability, object and proximity detection
Minimize Product & Facility Damage
Warehouses hold unique hazards and proper safety products must be in place to prevent accidents and minimize product damage. From the essentials to advanced safety equipment, LiftOne has you covered:
• Safety barriers and guard rails
• Column protectors
• 5S floor marking tape
• Blind spot and high-traffic intersection mirrors
Constant wear and tear of your warehouse racks can easily be overlooked. Identifying damage and scheduling maintenance can reduce avoidable accidents to your product, equipment and most importantly—team.'
• Proactively conduct regular racking inspections
• Perform maintenance to prevent accidents and extend life of infrastructure
• Schedule tour of your facility with LiftOne's trained team for safety enhancements and recommendations
Going the Extra Mile to Keep Your Team Safe
With the fast-paced nature of warehouse operations doing preventative safety checks can reduce avoidable, and potentially catastrophic, accidents. From every day behaviors to annual events, safety can continually be reinforced to create a culture of safety for your team.
Complete OSHA pre-shift checklift
Inspect equipment before and after shift
Monitor seat belt usage to ensure compliance
Wear correct PPE Keep alert to hazards and correct or report them when you see them
Clean work stations and aisle floors
Ensure product is not protruding from racks to reduce chance of being struck by forklifts
Ensure batteries are watered and equalize charged to promote maximum life
Perform deep cleaning and organization throughout warehouse
Continued education for certified operators
Inspect racking system for damage
Mandatory inspection of aerial lifts
Are you ready to go autonomous?
Reduce the risk of human error by automating your operations. With this robotic technology you can increase safety and productivity.
• Avoids collisions using automated sensors
• Prevents injury to workers and damage to facilities
• Reduces workplace accidents and downtime
Have Questions on Safety Solutions?
Let us find the best safety solutions for your facility.