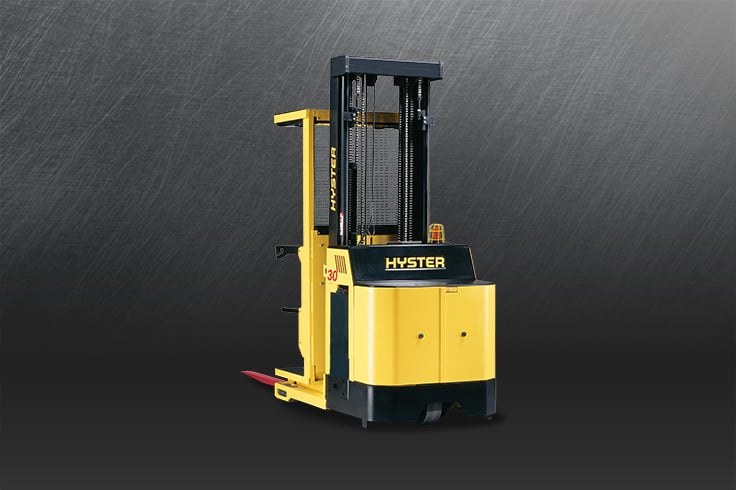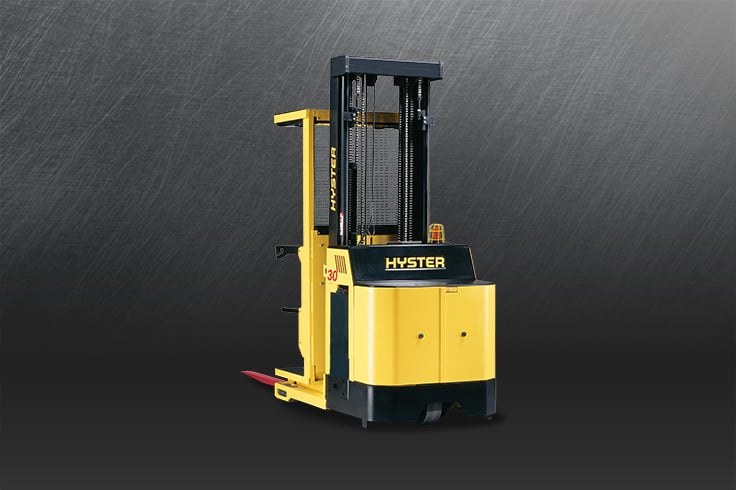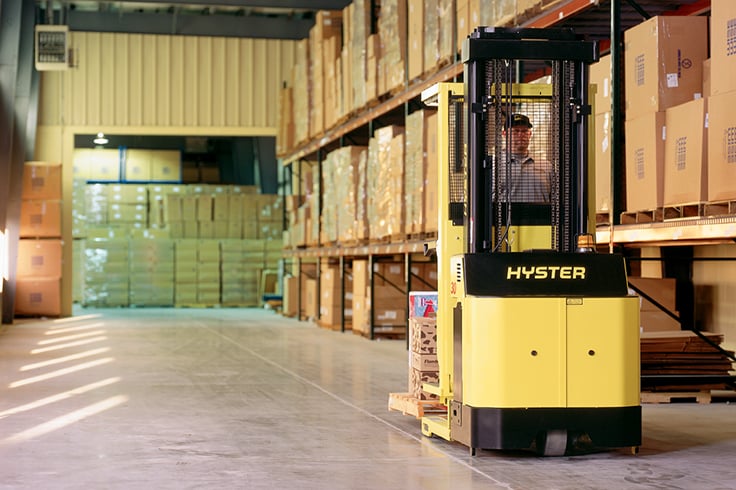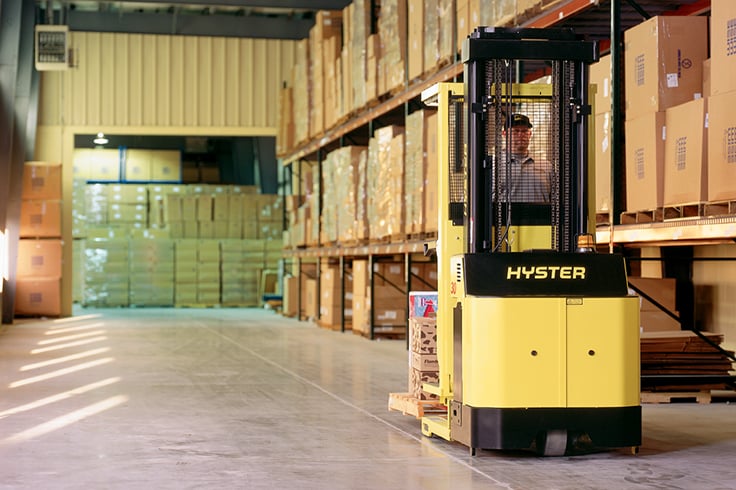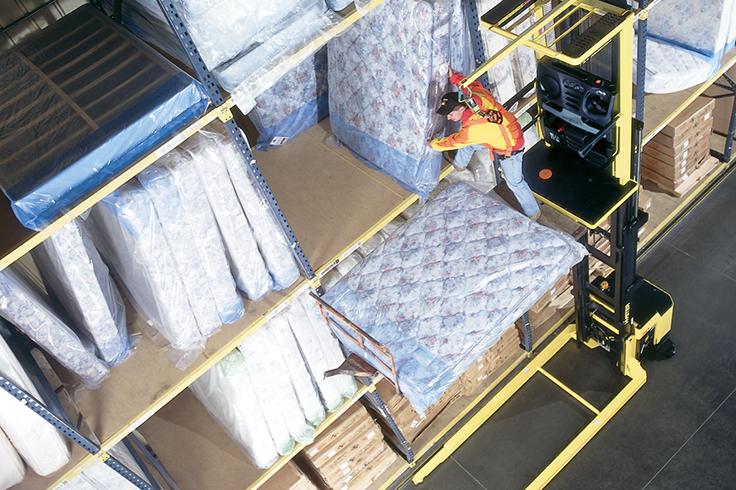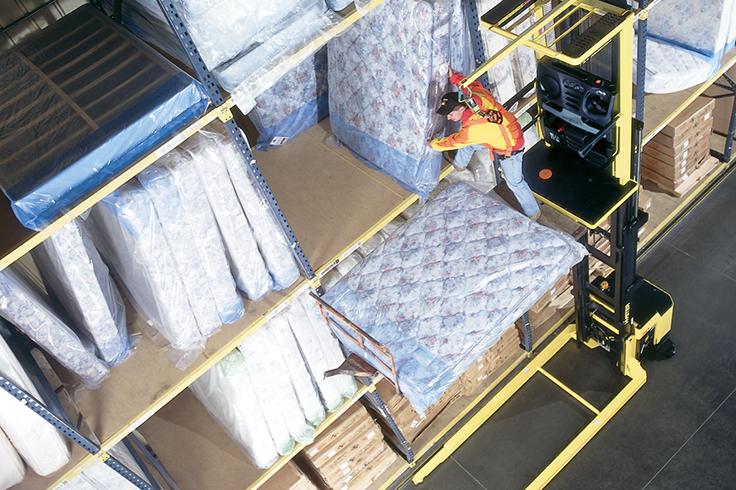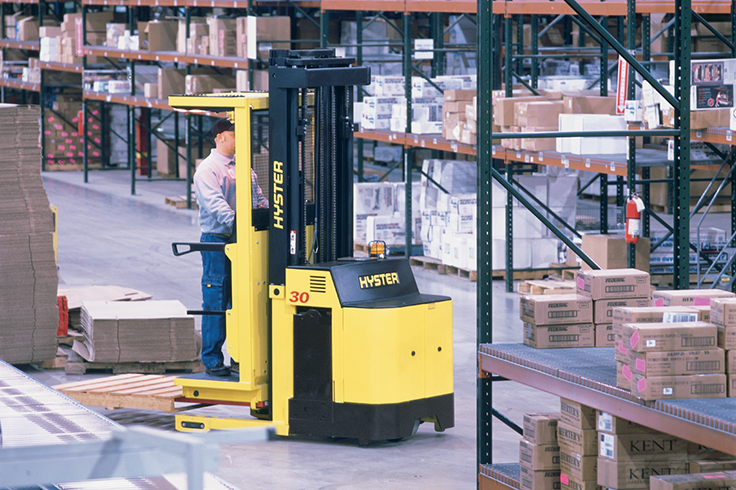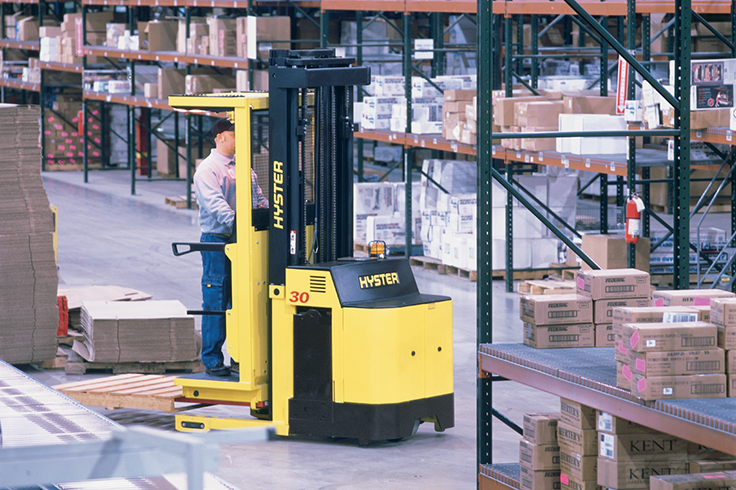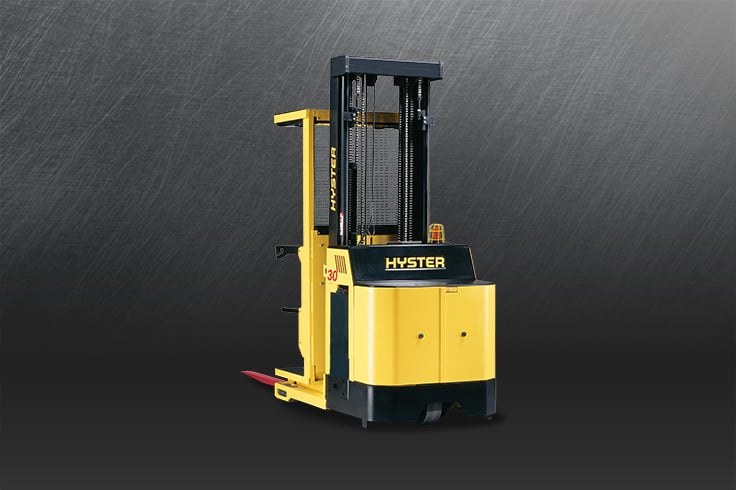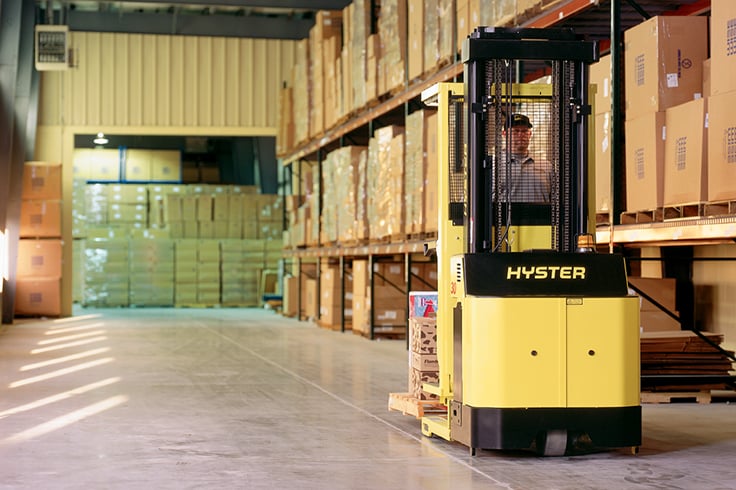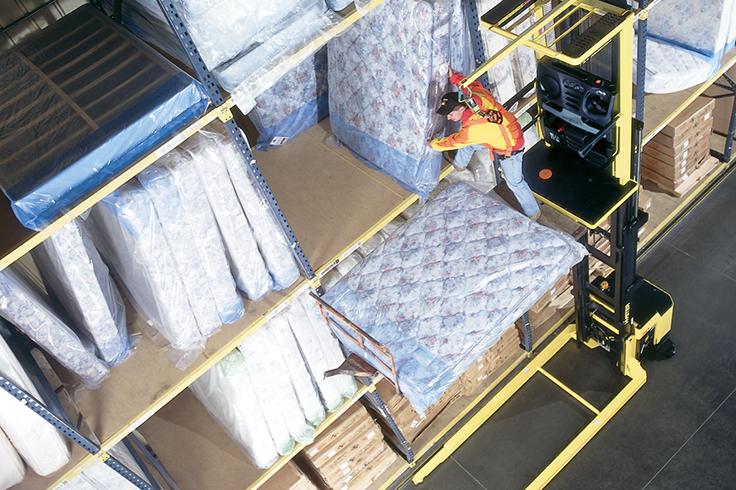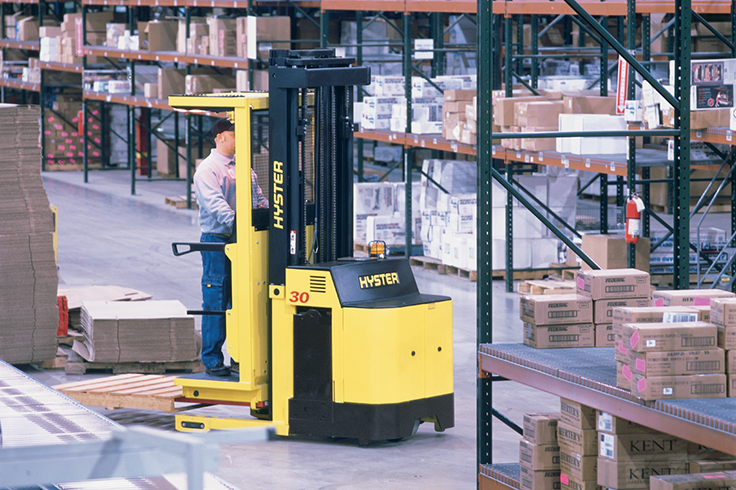 Electric Order Picker Applications
You can use these order pickers for numerous applications, making them standard equipment in many wholesale distribution facilities, home centers, manufacturing plants and health and pharma operations. You can also find them in auto parts distribution facilities, retail and e-commerce fulfillment centers and building material companies.
Hyster electric order pickers enable your operators to maneuver narrow aisles in warehouses and distribution facilities providing efficient utilization of storage space and picking items from high level racks. Extended maintenance intervals, along with longer brake and tire life, all play a part in lowering the overall operating costs. Our trucks are designed and tested to stand up to your toughest applications, minimizing service interruptions and saving you money. The electric motor runs quietly and does not generate harmful emissions, making it an excellent choice for indoor environments and promotes sustainability in logistics.
Why Choose LiftOne for Electric Order Picker Rentals?
When you partner with LiftOne for electric order pickers and other material handling equipment, you can access a diverse fleet of high-quality products backed by exceptional service. We operate multiple locations in North and South Carolina, Georgia, Tennessee and Alabama to ensure prompt, reliable support for every customer.
We offer an array of flexible daily, weekly, monthly and long-term rental arrangements to meet every customer's time frame and budget. We also provide usage-based billing programs that may be more cost-effective for many businesses. Rent-to-own options are available to those who wish to purchase the equipment eventually.
Explore Your Electric Order Picker Rental Options Today
Learn more about the Hyster® R30XMF3, R30XM3, R30XMA3 and R30XMS3 electric order pickers from LiftOne and how they can benefit your business. Contact us for additional information and to request a rental quote.
R30XMF3, R30XM3, R30XMA3, R30XMS3 Hyster
Contact Dealer For Pricing
Hyster order pickers give you superior reliability, simplify the order picking process and meet the needs of your warehouse application. Designed to combine exceptional quality, superior performance and enhanced operator comfort, our order pickers can help you lower your total cost of ownership and maximize productivity.