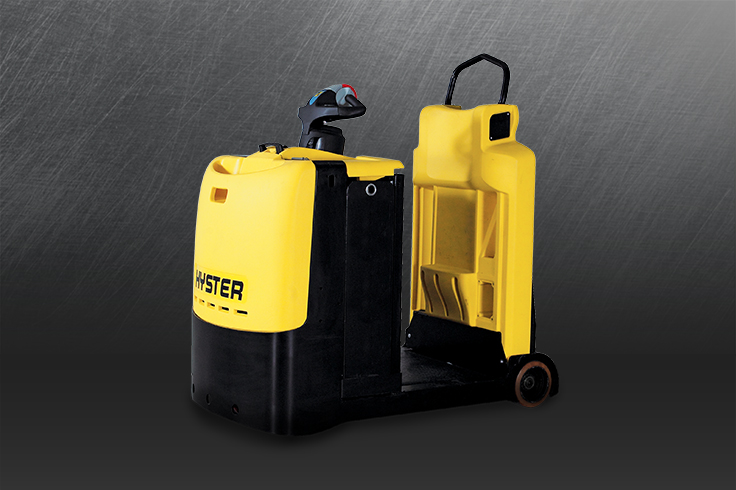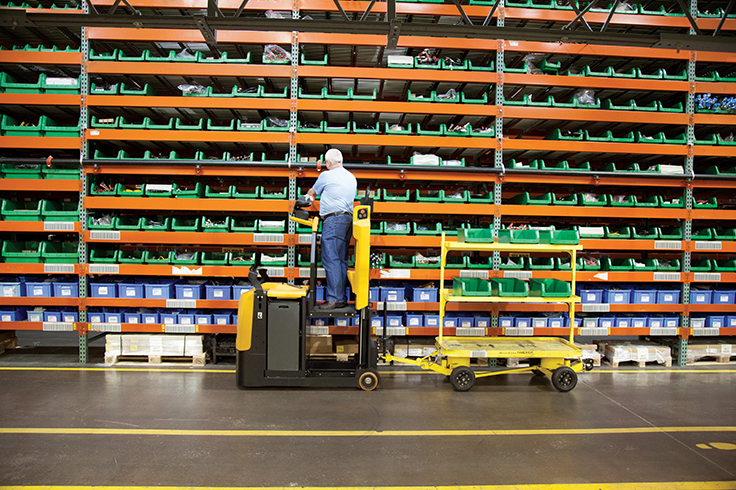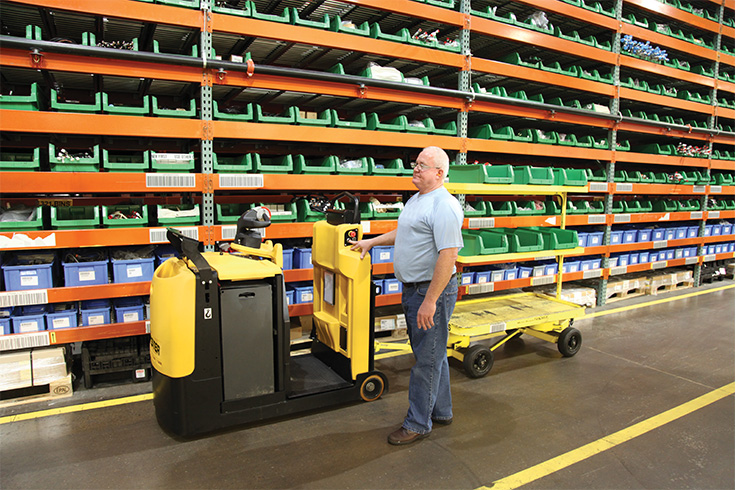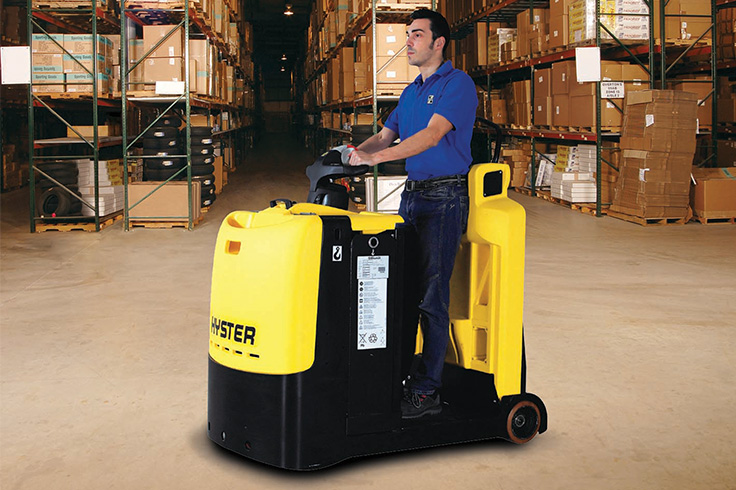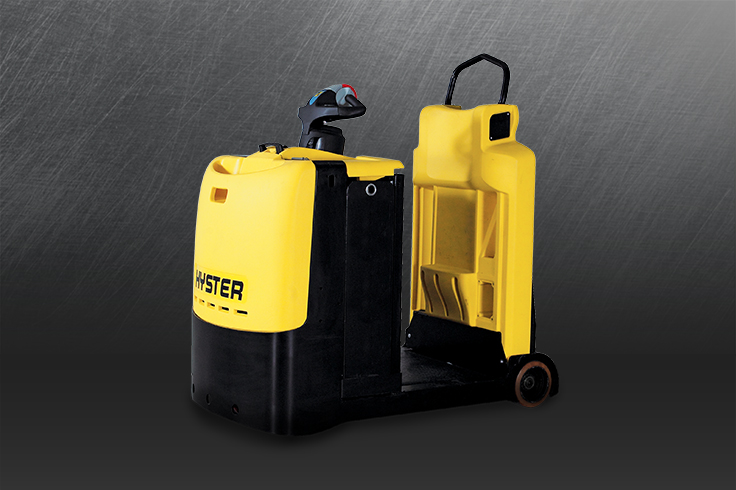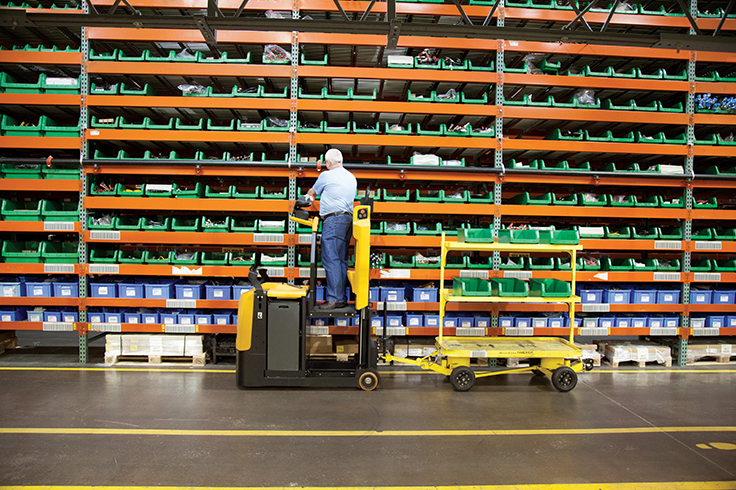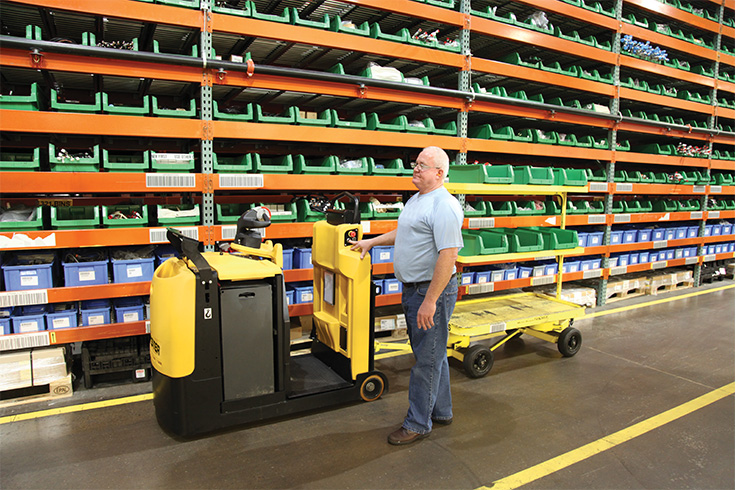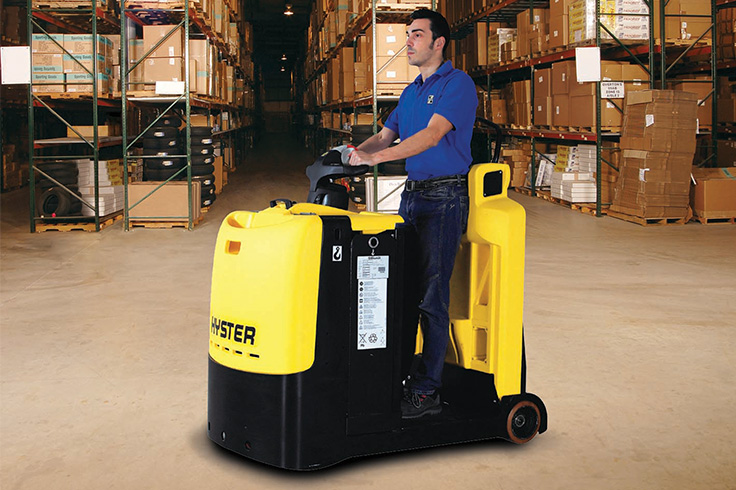 Decreased downtime
Low cost of operation
Application versatility
Models: LO100T-LO150T
Capacity: 10000-15000lbs
Load Weight: 15000lbs
Max Lift Height: -
Environment: Indoor
Power: Electric
Primary Task: Ground Level Transport Only, Lifting and Stacking, Towing, Order Picking
Downtime costs are kept to a minimum through the use of onboard diagnostics and a design with easily accessible components helping to make maintenance quick and simple. The AC traction motor with built in thermal protection is fully enclosed for protection against damage and debris.
Energy efficiency further supports a lower cost of operation and is achieved through advanced control features, such as adjustable performance settings that enable the truck to be tailored to meet the specific application requirements.
Suitable for many types of couplings, the intelligently designed universal flange provides an ideal solution for a wide range of applications, including automotive assembly and component supply operations, industries operating parts line feed, mail and parcel distribution services, transport and healthcare services and wholesale distribution.