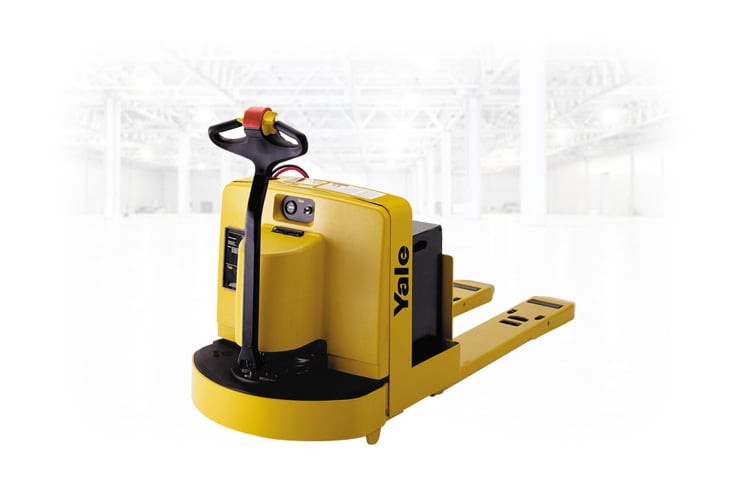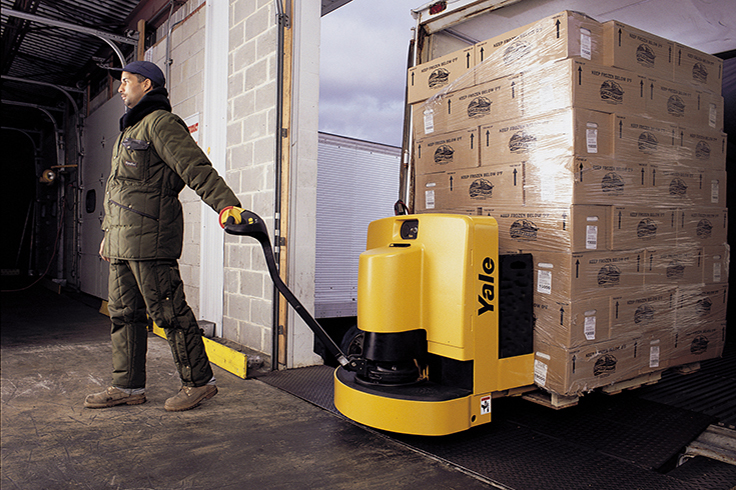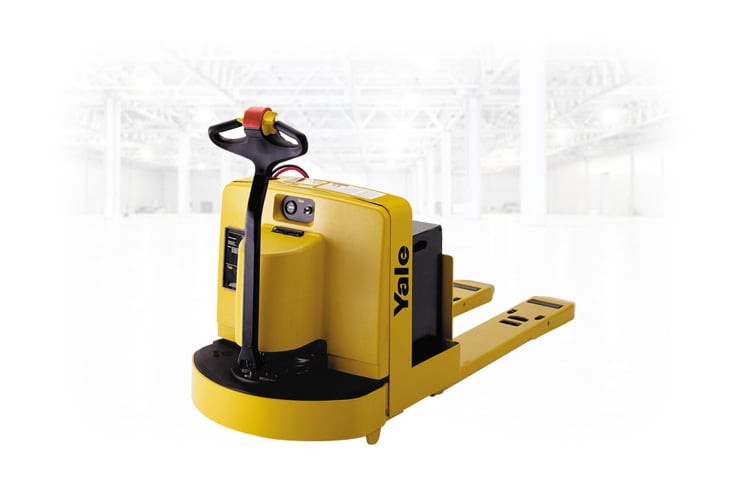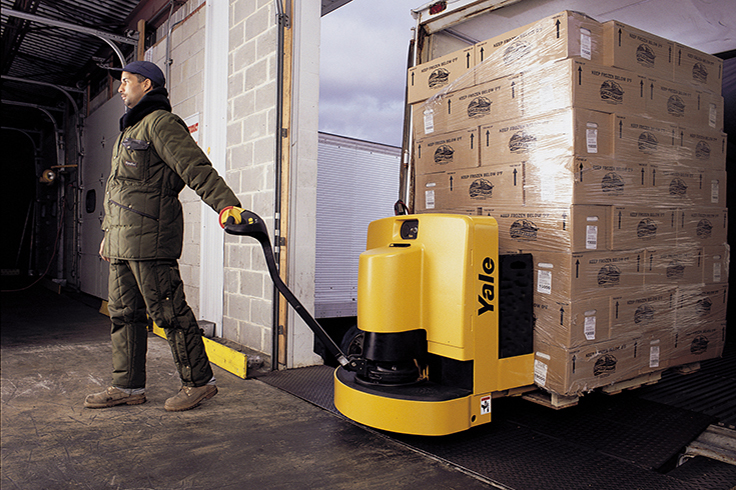 Easy operation
Pallet entry/exit
Durable construction
Models: MPW060E-MPW080E
Capacity: 6000-8000lbs
Load Weight: 8000lbs
Max Lift Height: 9.3
Environment: Indoor
Power: Electric
Primary Task: Ground Level Transport Only
Auto Manufacturing
Beverage
Chemicals & Plastics
Food
Logistics
With best-in-class ergonomics, the MPW-E helps you get the job done by reducing operator fatigue and improving productivity.
Bottom-mounted control handle optimizes operating position by increasing walk-behind clearance and reducing steering effort
Four programmable performance modes let operators tailor truck performance to their application or skill level
Controls for lift, lower, speed control and horn can easily be operated with either hand
Superior maneuverability allows for turns inside a trailer
Low profile helps operator sees the fork tips easier during pallet entry
Tapered fork nose, exit runners and a center roller allow the MPW-E to provide industry-leading pallet entry and exit of both standard and non-standard pallets to increase productivity.
Separately Excited Motor (SEM) traction control technology gives smooth acceleration and infinitely variable speed control, providing superior command of the truck when entering a pallet or spotting a load.
The MPW series uses state-of-the-art technology that adds up to reliable performance.
High performance hydraulic system
Integral hoist control with built-in diagnostics
Robotically welded frame and forks
Heavy duty lift linkage system