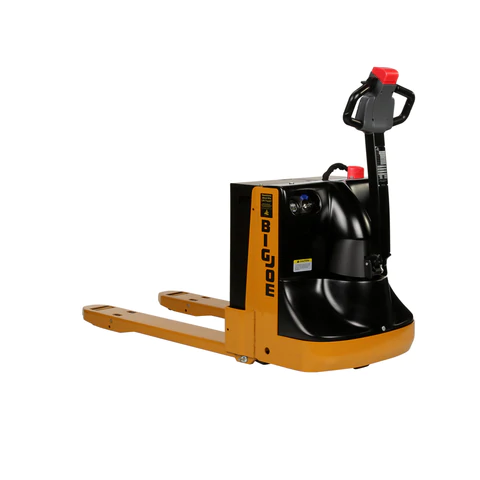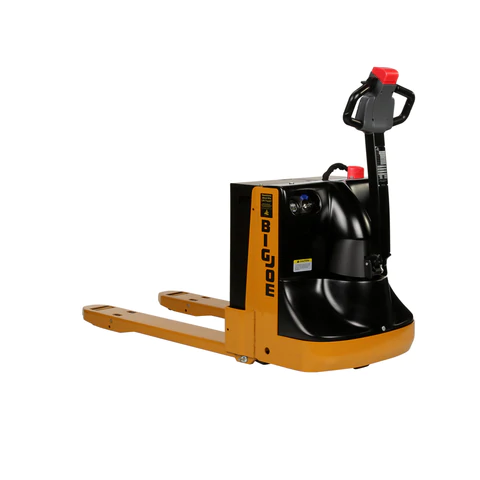 Our 4,500lb capacity AC pallet trucks are great for facilities that frequently handle loads at ground level. The construction of these powered pallet truck includes components that provide smooth fast operation while keeping maintenance costs low. If you're looking for a powered pallet truck that is tough and highly productive select our WPT45 for your facility.
• 24volt ZAPI transistor control
• High torque Monarch drive motor.
• Double reduction helical ZF GK10 transmission
• Shaft mounted electromechanical brake
• Creep speed operation for tight turning in close quarters
• Ergonomic handle with safety reversing switch and horn
• 255AH Industrial battery or 224AH AGM battery pack options
• Battery discharge indicator with hour meter
• Key switch to limit access to approved personnel
Capacity: 4,500lbs. @ 24" load center
Vehicle Type: Motorized pallet truck
Power: 24 volt electric with ZAPI transistor controller-inverter
Max Lift Heights: 8.2″