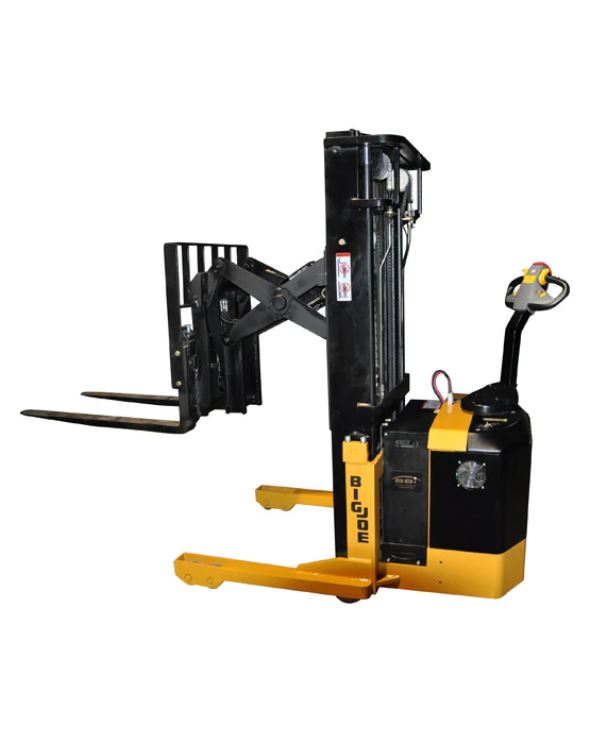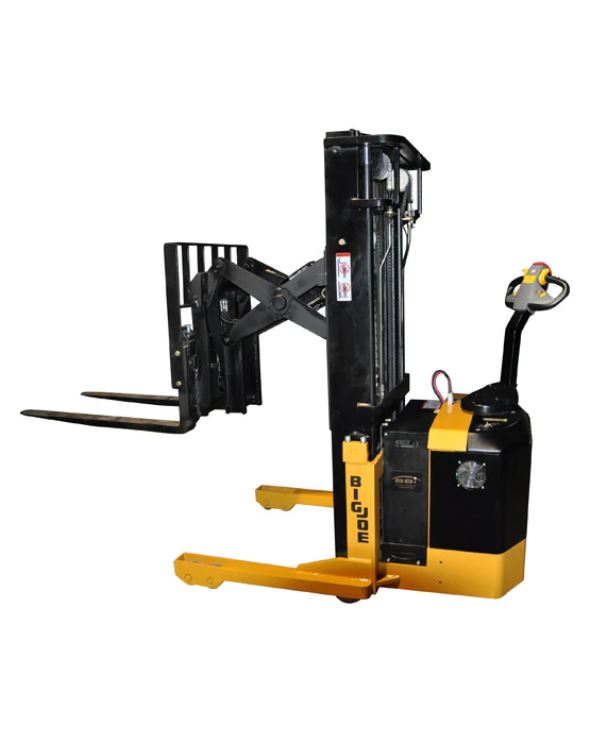 3,000lb capacity models with lift heights to 189″
The PDSR combines the tight turning characteristics and low operating cost of a walkie straddle stacker with the flexibility of a counterbalanced truck through the use of a pantograph. This mechanism extends the loads being handled beyond the straddle legs to lift or lower products and can be retracted for compact turns. With the addition of power steering, sideshift, proportional hydraulics, and tilt, the PDSR delivers exceptional versatility and easy intuitive control.
• 24volt ZAPI transistor control with high torque AC drive motor.
• Pantograph extends forks beyond straddle legs.
• Power steering, sideshift, tilt and proportional lift, lower, extend & retract
• Choice of 34″/42″ or 42″/50″ fixed straddle legs.
• Ergonomic control handle with safety reversing switch and horn
• Industrial battery or 224 AH Maintenace free battery pack
• Battery discharge indicator with hour meter
• Key switch to limit access to approved personnel
Vehicle Type: Walkie Reach Stacker
Capacity: 3,000lbs.@ 24" load center
Power: 24 volt AC electric with ZAPI transistor control-inverter
Max Lift Height: 189″
Fork Dimensions: 42″ L x 4″ W x 1.5″ Thick
Travel Speed: Programmable with optional handset (0-3.7mph empty / 0-2.9mph loaded)
Battery Capacity: Industrial battery or 224AH AGM battery pack
Charger: External or 120v integral to battery pack