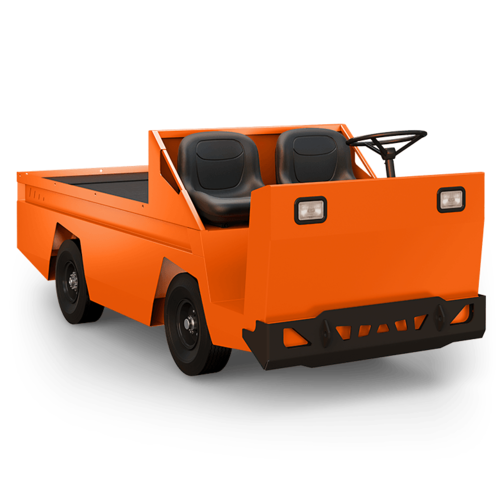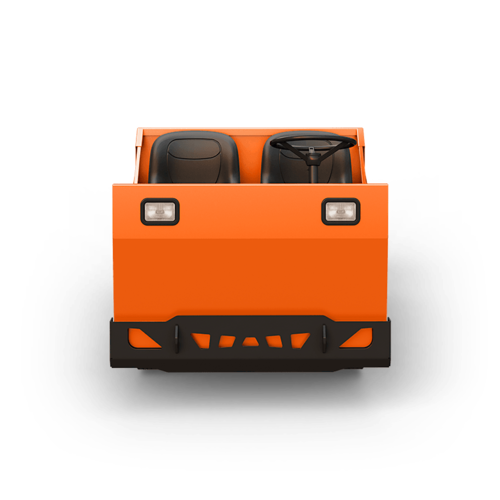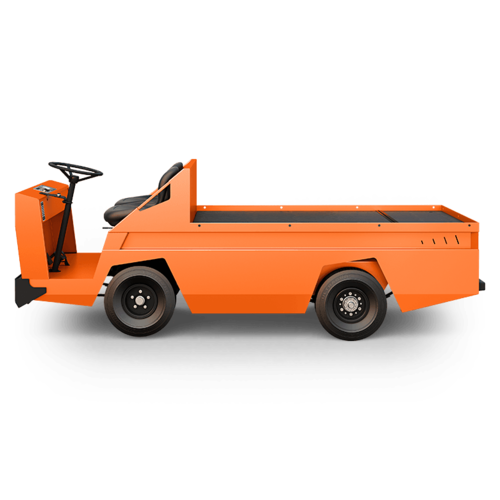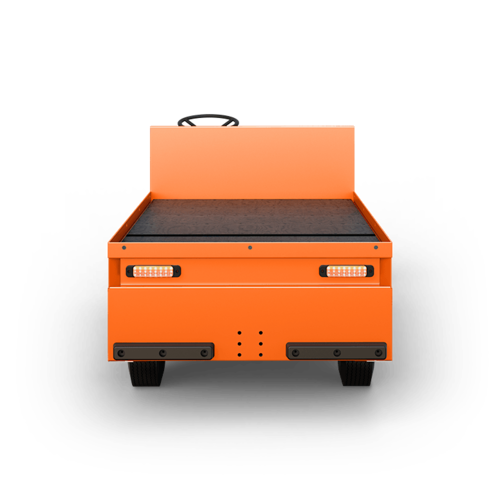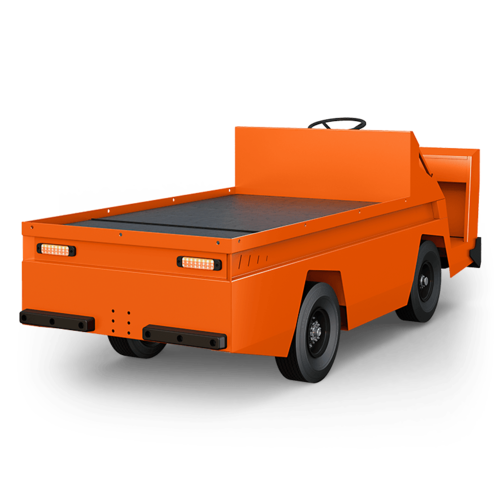 Overview
With its advanced engineering and improved modular design, the MC-480 takes productivity to new places. It boasts superior components throughout, including a high-efficiency AC powertrain and controller with multifunction display, direct drive differential and larger drum brakes. Its well-balanced rear-battery design increases maneuverability, traction and braking—even when carrying heavy loads. Standard features include bolt-on front bumper and all-steel unibody construction. A safe, rugged, do-it-all vehicle with unlimited configurations.
Overview
Passengers
2
Load Capacity
3,000 lbs.
Towing Capacity
6,000 lbs.
Speed
10 mph
Turning Radius
124″
Powertrain
Motor
Brushless AC motor, 7.5 HP Intermittent, 10 HP Max
Drive Axle
Helical gear differential
Transmission
Direct drive
Controller
AC Electronic speed controller
Energy
Voltage
36V
Battery
Six 6V-232AH batteries
Charger
High-frequency (50/60HZ, 110/220VAC). Built-in & automatic.
Chassis
Body
All-steel unibody construction
Suspension
Dual leaf springs on front and rear
Brakes
Rear hydraulic drum brakes, electromagnetic parking brake with manual hand release
Wheels
5.7×8 LRD pneumatic tires
Steering
Automotive steering wheel
Seats
Two bucket seats on slide adjusters
Equipment
Lights
Dual head lights, dual LED tail/brake lights
Indicators
Multifunction display including speedometer, battery state of charge, hour meter, odometer and fault warnings. Password-protected parameters and monitoring capability.
Accessories
Bolt-on front bumper, DC/DC converter to equalize battery cells
Safety
Deadman seat switch, reverse alarm, horn
Vehicle
Height
45″
Length
123″
Width
45″
Ground Clearance
56″
Hitch Height
31″
Deck
Deck Height
45″
Battery
Details
Equipment Type

Burden Carriers / Industrial Vehicles
---